* Original 19th C. Butterbowl : It has a few age spots that add to its character.
* Origin: Comes from a Waterloo County, Ontario pioneer homestead.
* Overall Size: 15 3/8" wide x 5" high.
* Wood variety: Butternut
* Condition: It has an old shellaced surface withn no cracks, splits or restorations.
Please enquire regarding price
1870 Butternut Butter Bowl
The following details will help you to understand why this bowl is a unique, uncommon find:
1. This butternut butter bowl has a number of wonderful details about it that make it stand out as a lovely example from a hand-crafted era.

2. It has a nicely 'out-of-round' and uneven top edge from aging over 150 years, giving it a sinuous undulating look. The surface is dark and clear, with a shellaced finish which continually protects the bowl from outside damage and wear.

3. The top edge of the bowl is slightly chamfered on both the outside and the inside and has a 1" outside ring collar, giving the bowl a stronger edge.

4. The size is considered larger than the average working butter bowl. At its maximum it is 15 3/8" wide and 5" tall.

5. Overall, specimens such as this, without cracks, splits or repairs of any kind, are not commonly found, and it's this type of butter bowl that makes collectors take note of it's inherent qualities.

Please enquire regarding price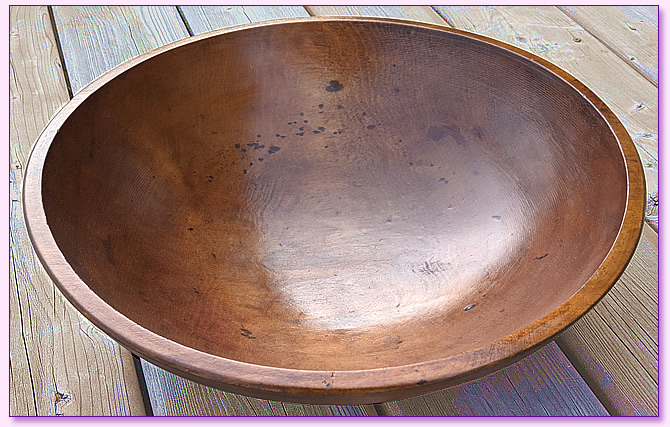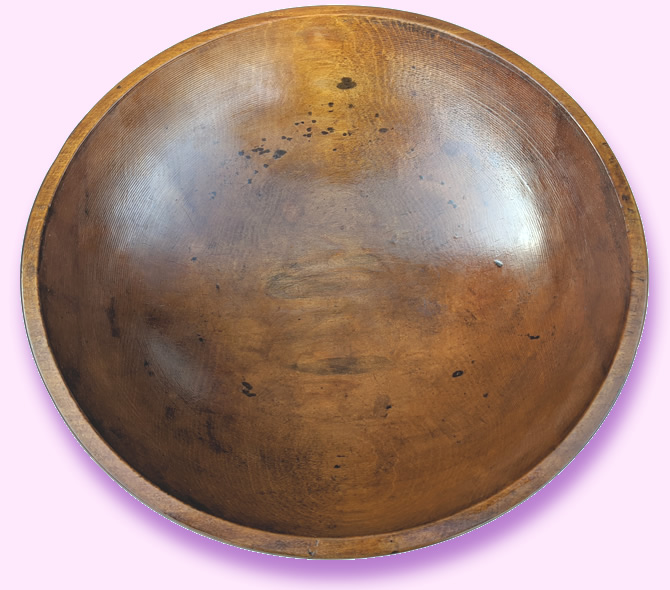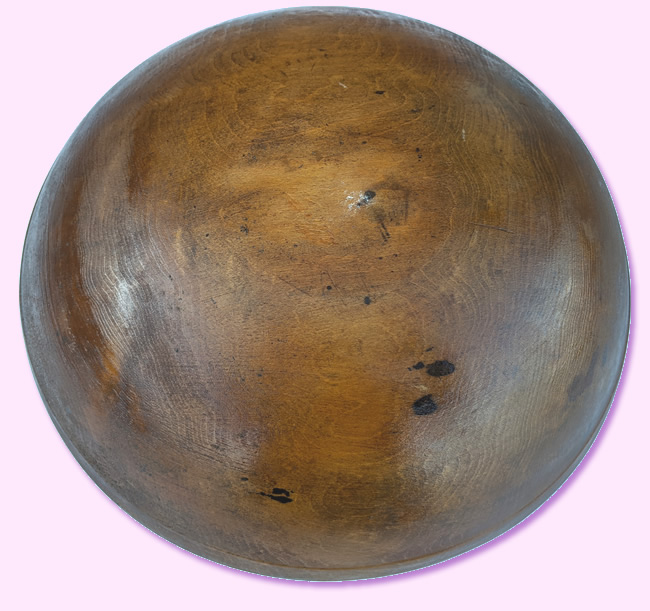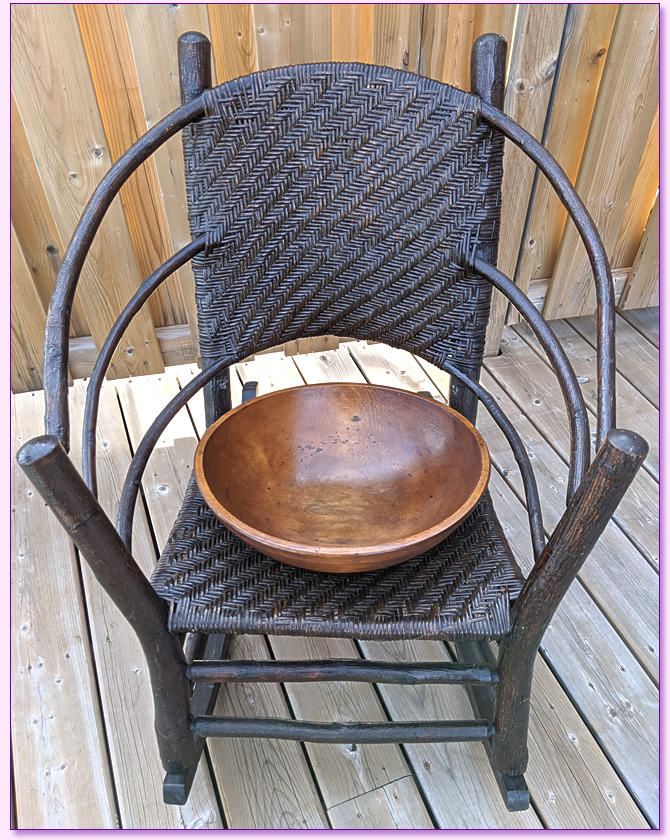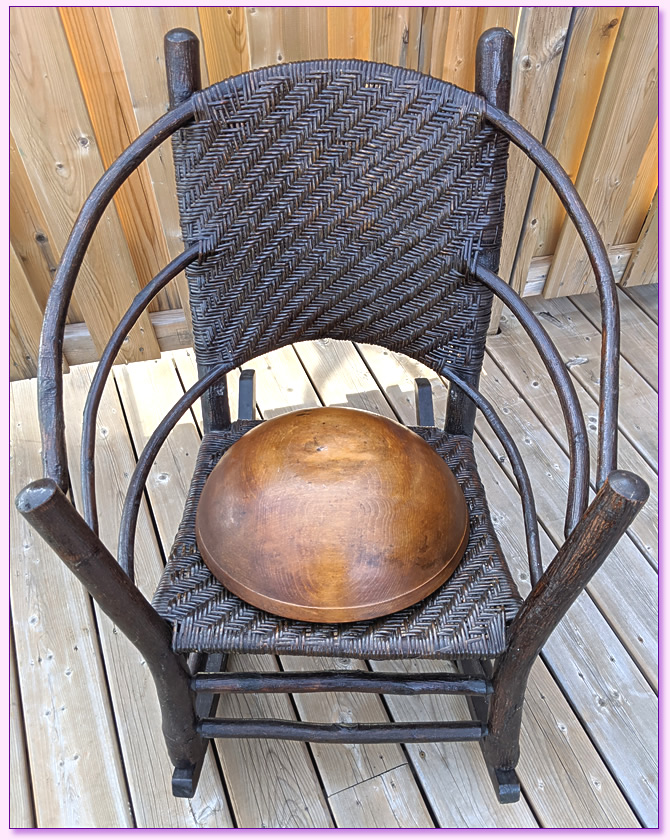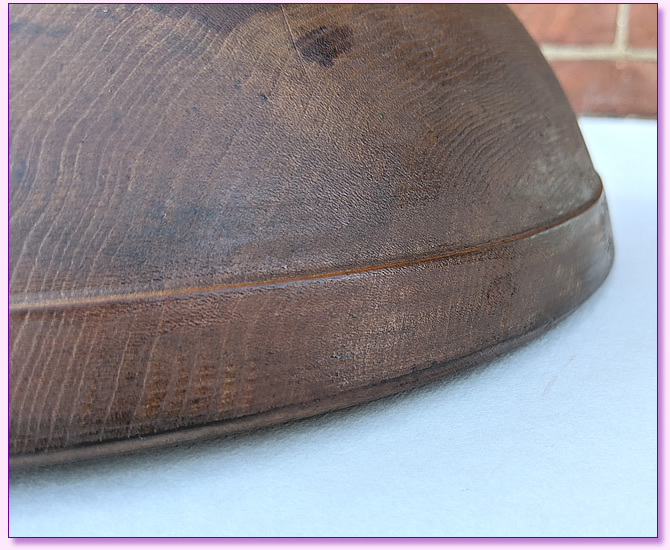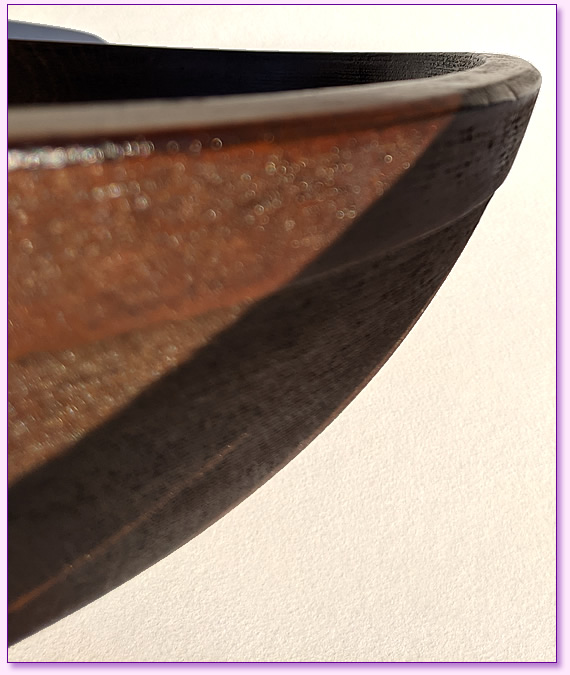 Rare Artifacts Ref No: 9AOX20 YRD-S/MROX
1870 Butternut Butter Bowl hand turned