* Original Patinated Surface: has no varnish or any coating of any kind.
* Base size: 10.75" x 2.75" x 1.8" width, height and length.
* Wood material: Carved from a single solid block of Honduran mahogany.
* Overall Size: Full length 11.5", by 9.25" in maximum height, by 2.75" base width.
* The Tail: the added "real horse hair" tail may have been added after the carving was completed and may have been a replacement for the original carved wooden tail after it was broken off.
* The Bit: The bit and rings are made of steel wire.
* The Bridle and mock saddle: The bridle and saddle are made of actual shaved leather.
* The Eyes of the Horse: The eyes are made of actual 1/8" black glass spheres.
* Known Origin: From the Wasaga Beach Ontario estate of an elderly Polish gentleman. This carving had passed down through his famly since the early 20th century.
Please enquire regarding price
1910 Carved Mahogany Horse
A Note of Interest: This scuplted horse is carved from one solid block of Honduran mahogany, of which, it is stll connected to.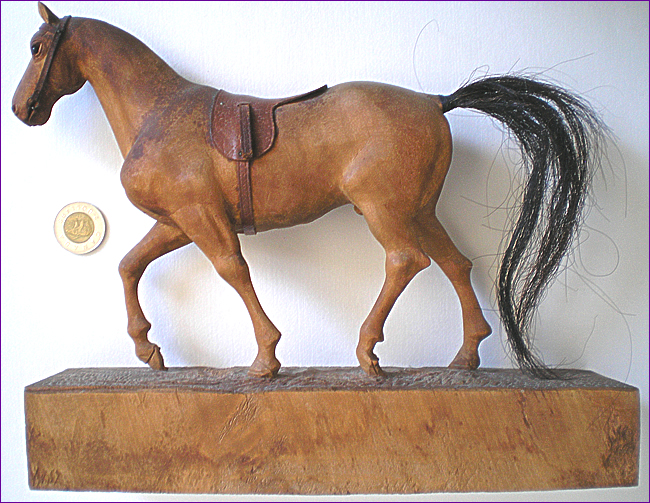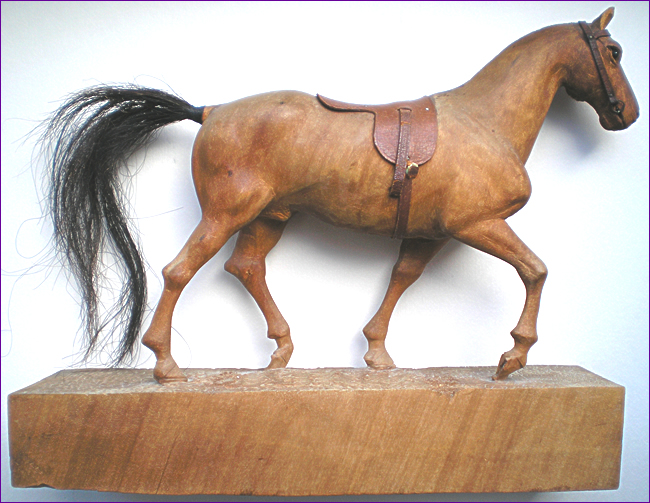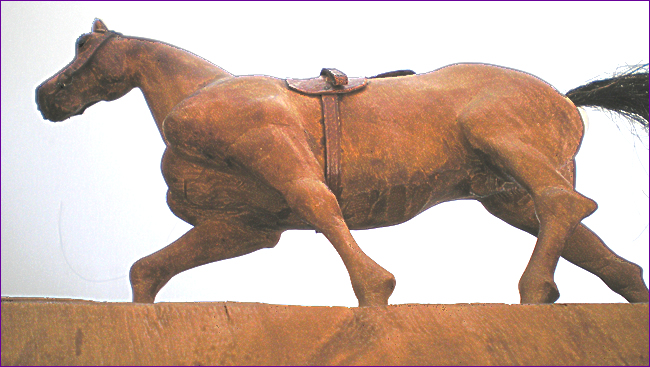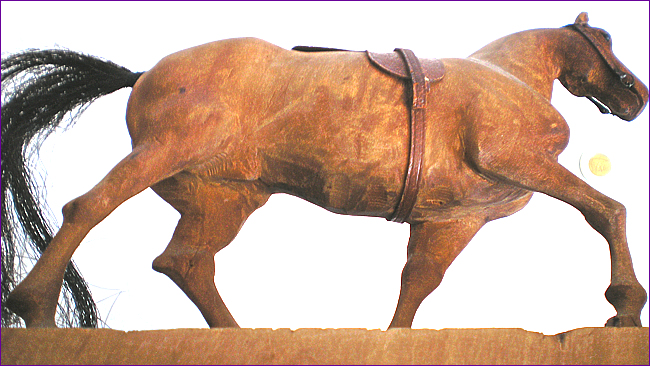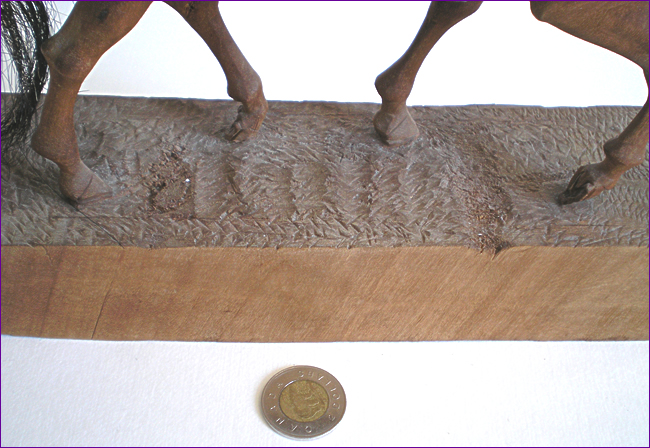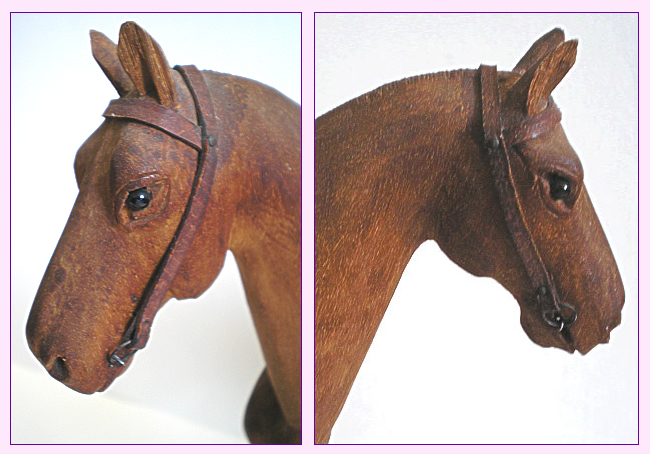 This one-of-a-kind hand carved English mount with tack has distinct signs of age and we estimate that it was carved circa 1910-1920. Little is known about this superbly carved riding mount other than it is carved from one solid block of honduran mahogany. This horse is not attached to its base... it was carved from one single block of mahogany.

<!-Use this code for apostrophy... '-> This carved mahogany horse was from the estate of a Polish gentleman who was believed to have acquired it from his father who was a cavalryman that fought in the first World War. The carving has no name or signature anywhere on it, so the carver ramains anonymous.



Rare Artifacts Ref No: 2AE10PIF-S/OOEX
1910 Hand Carved Mahogany English Mount Horse