* Book Size: w: 9 in. by h: 11.25 in..
* Flaws: Dust cover has a few blemish marks.
* Produced by: The council of the Township of Collingwood.
* Binding: Fully bound hard cover. The spine is intact and shows no signs of wear.
* Age & Condition: Printed in 1979 with the interior pages blemish free & without wear.

Price: $79.00 (all inclusive)
Please note: It is not known how many copies of this book were originally printed in 1979 and there has not been a reprint of this book since then.
History of Collingwood Township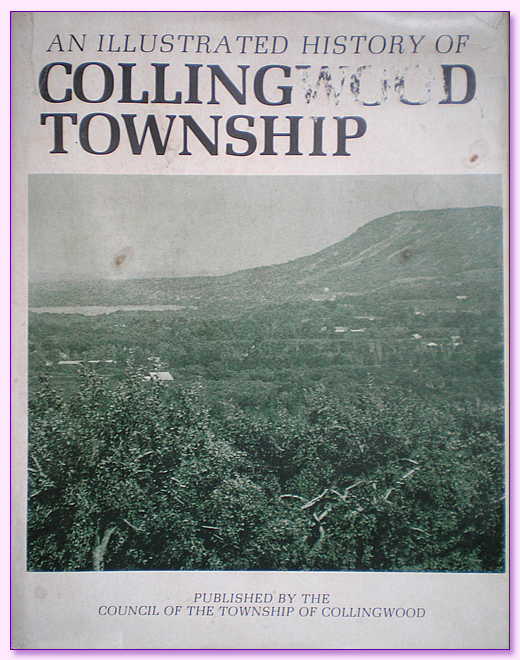 Front Dust Jacket Cover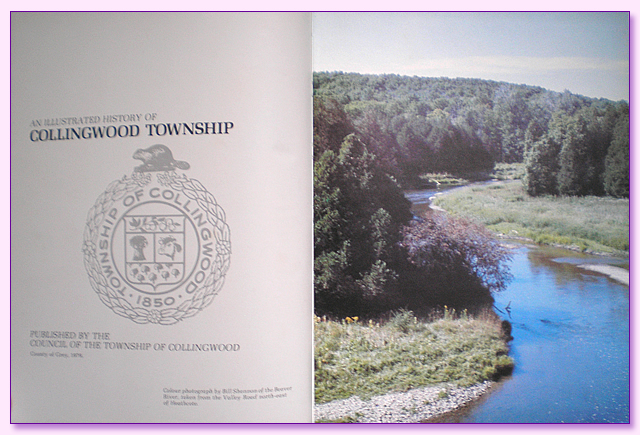 Inside First Pages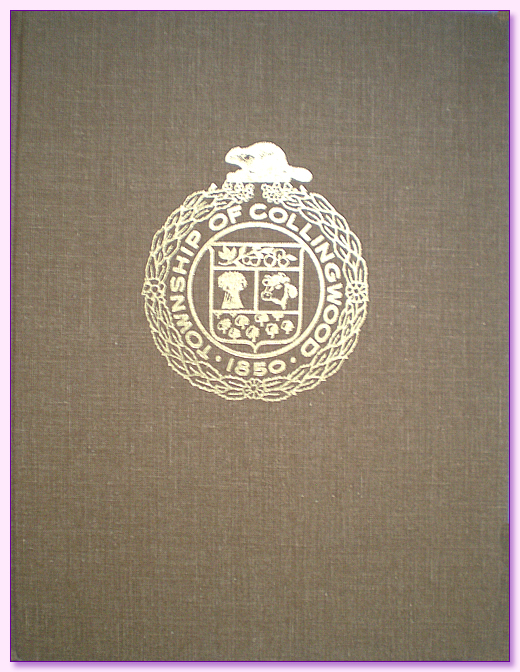 Without Dust Jacket Cover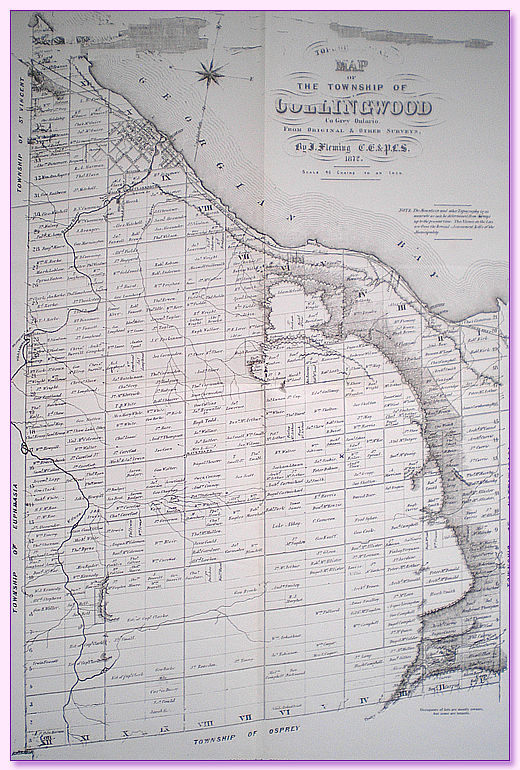 Included Survey Map 1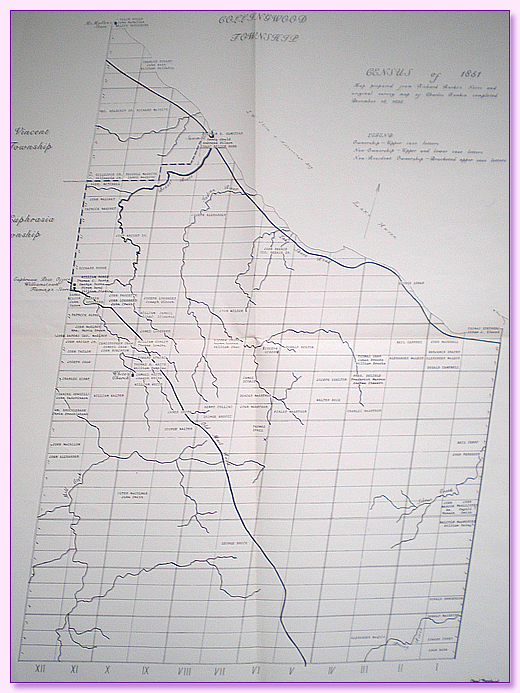 Included Survey Map 2
History of Collingwood Township 1979