* Listed Canadian Artist: (1888-1949) Founding member of the Group of Seven.
* Original Shellaced Surface: great condition with no wear, damage or repairs.
* "F-H-J" carved Franz Johnston Monogram incised into the lower right corner of the base. This monogram was also used by Franz on some of his earlier paintings and watercolours.
* Refence tag on the base "32-P, Beaver", "P" referred to Paul Rodrik Johnston, was a catalog notation for inclusion in the then upcoming Johnston-Rodrik foundation gallery.
* Carved in heartwood walnut, take note of the plugged hole in the base. Knowledgeable carvers always drilled a hole in the base to relieve tension in the wood when 'dry curing'.
* Title: "Beaver on his log", (Our title)
* Overall this carved beaver is in excellent condition with minor signs of wear.
* Size: Length 3.5", Width 2.25", Height 3.25
* Authentication: Fully researched and accompanied by a signed letter of authenticity.
* One-of-a-kind: Unique and personal and not a repeatedly carved item by Franz Johnston.
* Provenance: Stated at the bottom of this page. (Click here)
Please enquire regarding price
Franz Johnston Carved Beaver Ca. 1920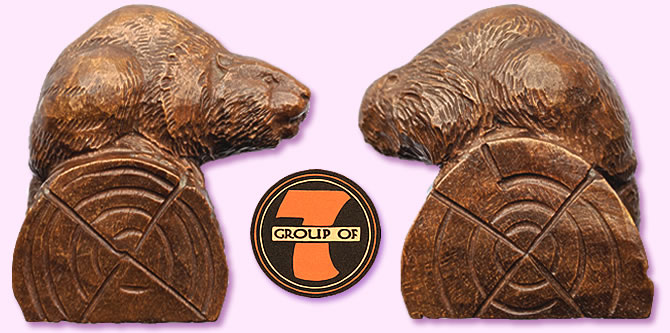 A Note of Interest: This uniquely carved 100 year old artifact was created by Frank Hans Johnston in the late teens or the early 1920's for his young son, Paul, who was born in 1915. One might tend to agree that this signed, artfully sculpted walnut carving by the hand of Franz Johnston is absolutely unique and a cherished rarity. You're most likely never going to see another one just like it or one that is even similar. We have been purchasing, collecting and selling unique carved artifacts for over forty years and you have our guarantee that this sculpted walnut "beaver on his log" is old and vintage, is distinctly of museum quality and is exactly as stated in the descriptions and provenance.

If you note the centre photo at the bottom which shows the base of the sculpture, you'll see a separate wood plug at its centre. This is an old technique used by knowledgeable wood carvers. While the sculpture was being worked on originally, a hole was bored into the base to allow for the proper drying and shrinkage of the wood. It could then slowly dry from both the inside and outside, thus not allowing any cracks to form due to internal pressures. After completion and when a certain dryness was achieved, the bore hole was then sealed with a wood peg of the same material.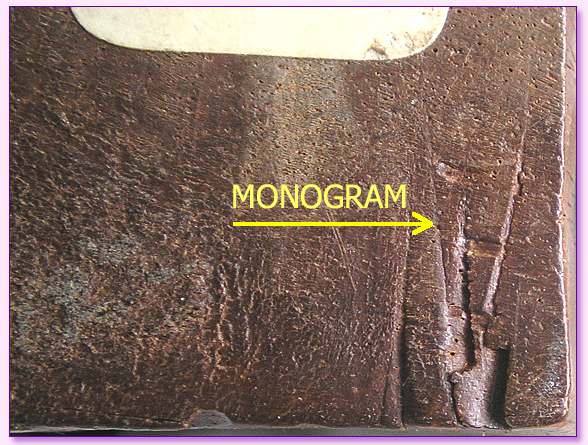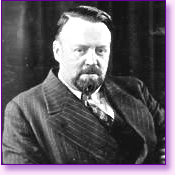 Francis Hans Johnston, known as Franz or Frank, started his art career as an apprentice jewelry designer with Ryrie Bros. of Toronto in 1904. He studied during the evenings at the Central Technical School and the Ontario College of Art under William Cruikshank, Gustav Hahn, and G. A. Reid, while working as a commercial artist with Brigdens. In 1911 he worked at the commercial art design firm Grip Ltd in Toronto, where he met future Group of Seven members J.E.H. MacDonald, Arthur Lismer, and Franklin Carmichael. A quick note concerning the importance of Grip Ltd. is found at, https://en.wikipedia.org/wiki/Grip_Ltd. The following year, he went to Philadelphia to study at the Pennsylvania Academy of Fine Art and then worked with the design firm, Carleton Studios in New York, returning to Toronto in 1915.

<!-Use this code for apostrophy... '-> Franz Johnston was commissioned to paint the home front during the First World War for the Canadian War Memorials Fund in 1918. During evenings and weekends he sketched Ontario's Royal Canadian Air Force training camps including aircraft in various manoeuvres, some of which he developed into paintings. In the late summer of 1918, he travelled to the wilderness of the Algoma region near Sault Ste. Marie with artists Lawren Harris, MacDonald and art patron Dr. James MacCallum. Johnston's work from these trips caught the interplay of light, colour and pattern in the woods in a decorative style, with an emphasis on flat planes of colour. In Fire-Swept, Algoma (1920) patches of blues and greens delineate the hills in the background, while the remains of a burnt forest are detailed in the foreground.

In May of 1920, a group of painters including Johnston exhibited as the Group of Seven for the first time at the Grange in Toronto and were hailed as developing a truly Canadian movement. In December 1920, Johnson mounted the first of many independent exhibitions at the Eaton's of Canada Gallery where the press praised his handling of light. In 1921 he moved to Winnipeg to become the Principal at the College of Art and Director of the Gallery until 1924 when he returned to Toronto to teach at the Ontario College of Art, the same year that his formal associations with the Group of Seven ended.

Franz was invited to Eldorado on Great Bear Lake, NWT, where he spent six months in 1939 sketching both the landscape and activities of northern aboriginal peoples. Upon his return, he settled in Wyebridge, Ontario, converting the village hall into a home and studio. He travelled regularly to northern Ontario to paint, and made his last trip into the Nipigon territory in 1946. During his last summers he painted pastoral subjects in Quebec, Baie St. Paul, villages in the Laurentians and the Ottawa Valley.

Franz Johnston passed away in July 1949.



This superb sculpture by Franz Johnston, with his 'FHJ' monogram incised into the bottom, comes from the estate of late Mary Bishop Rodrik and Paul Rodrik Johnston. It was created by Franz in the early 20th century and given to Paul, one of his two sons, when he was just a young lad. Franz was known to use the 'F-H-J' monogram early on in his art career but by the start of the Group of 7 era he had gradually discontinued its use.

This finely carved unique artifact, which we are sure was special to Paul, remained in Paul Rodrik Johnston's personal collection until his passing in 1983. Today, this item can be considered rare and 'one-of-a-kind' due to its direct family connection, and not 'just another work' by Franz Johnston RCA. This sculpture was intended to be part of the Franz Johnston - Paul Rodrik Foundation gallery that was being planned in the late 1970's and early 1980's.

Unfortunately, as time moved on, the gallery never came to be and this little gem of an object remained in the family's collection until after Paul's wife, Mary Bishop Rodrik and Billy Bishop's neice passed away in 1999. This is the very first time that this fine sculpture has been offered for sale since it has left the personal family collection of Paul Rodrik Johnston and Mary Bishop Rodrik over 20 years ago.

Also included: This wonderfully carved beaver is accompanied by a signed letter of authenticity from the source that sold this sculpted artifact, which states, in no uncertain terms, that it was acquired from the estate of the late Mary Bishop Rodrik in 1999, wife of Paul Rodrik Johnston and daughter-in-law of Franz Johnston RCA and that it was one of her personal possessions.
Rare Artifacts Ref No: 8TUOA99 SYD-S/OUEEX
Franz Johnston, Group of 7, Sculpted Walnut Beaver 1920