* Original Surface: Painted with original surface
* Wood material: Hollow body carved from knot-free white "pattern pine".
* Overall Size: Full length 15.5", by 6.5" in maximum height, by 6.5" base width.
* The Decoy Head: Has embedded glass eyes and a dark green painted beak.
* Its Age: Its early 20th C. circa 1930.
Please enquire regarding price
George 'Red' Weir Hollow Decoy
A Note of Interest: This decoy is not singed, and few of George Weir decoys were, but it is recognized as being by early 20th century Hamilton Bay, Ontario decoy carver, George "Red" Weir. Please check your decoy reference books for verification. See "Ontario Decoys" by Bernie Gates.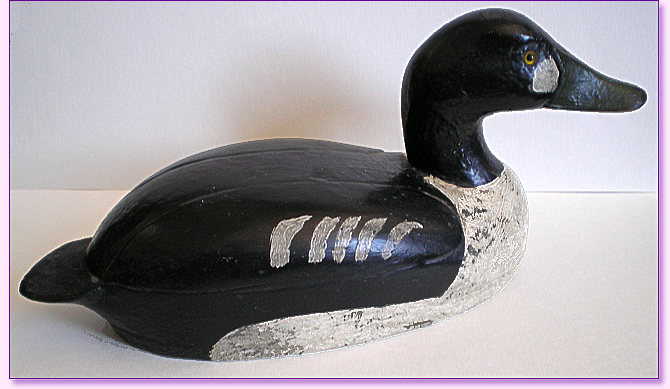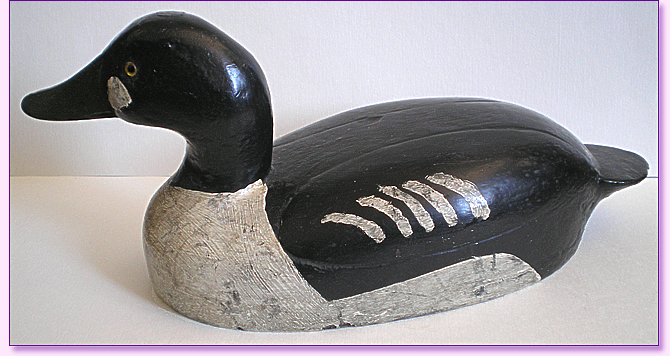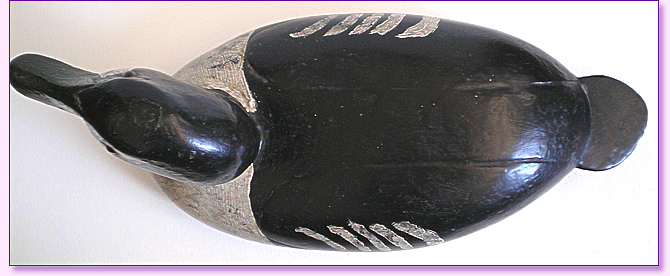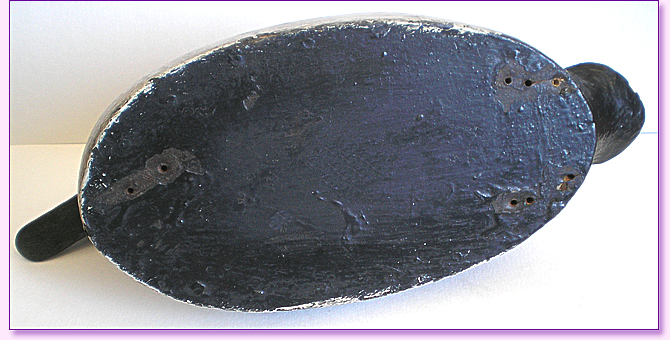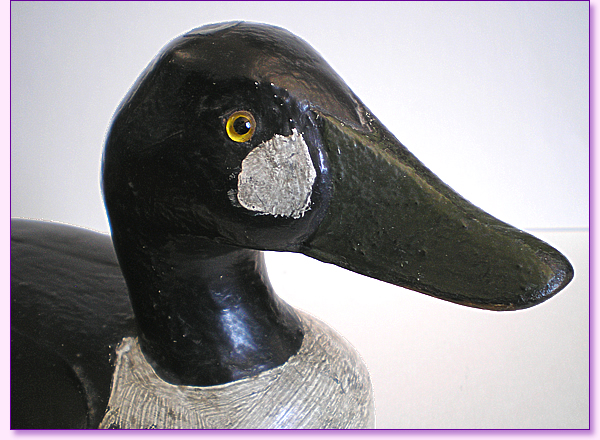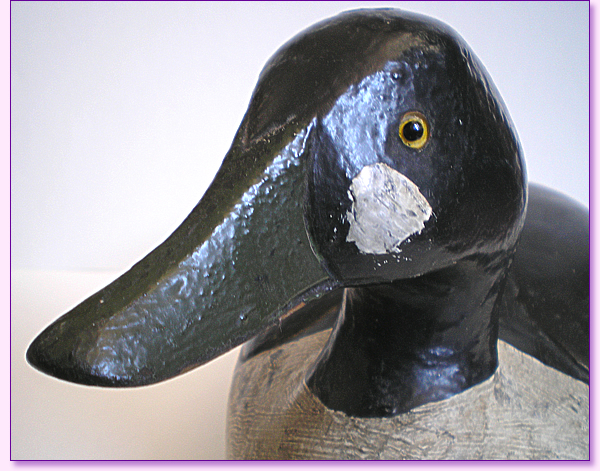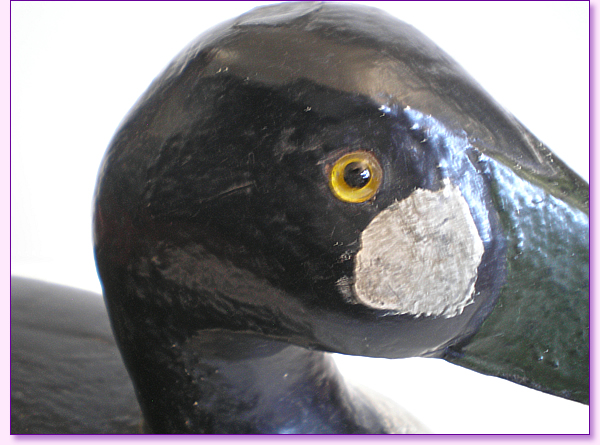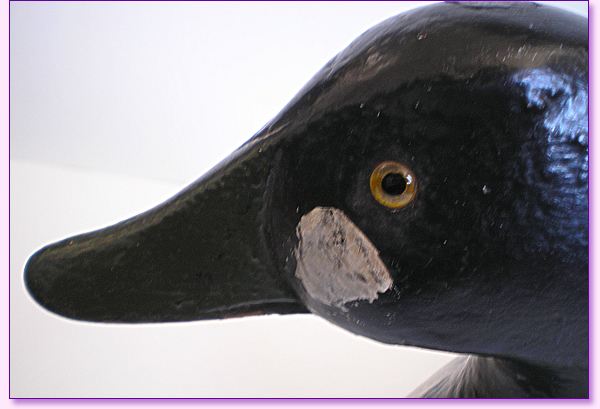 George "Red" Weir (1884-1978)

George "Red" Weir (1884-1978), 21 years younger than his brother Hugh, made his first decoys much the same as his sibling, but with slightly larger than life oversized heads. George had a long and prolific career as a decoy carver that began in the 1920s and was thought to have made more decoys than the total of all the carvers that he was associated with. His style evolved with a larger oversized decoy by the late 1930s, and the large cheeky heads had a substantial upturned bill for both higher visibility and durability. The relief-carved wing shoulders that lead across the back to his flat top tail are among his trademarks that are the most recognizable. His bluebills and canvasbacks, rough textured backs with a rasp to prevent daylight and sun glare, were reportedly the top preferred decoys for hunters, both far and wide. So if you wanted to compete for decoy ducks, as far as other carvers were concerned, this was the decoy to copy. And many carvers did, and a "Weir school" of decoy making soon followed.
George "Red" Weir passed away in 1978 at the age of 94, and was known to have his hands still busy with carving decoys until the end.
Rare Artifacts Ref No: 6AMX6-S/TAEEX
George 'Red' Weir Hollow Decoy Ca.1930