* Canadian Folk Artist: Gordon McCartney, Chesley, Ontario, (1949-2012)
* Description: Hand Carved Folk Art Leaping White Horse
* Signed: by the Artist and dated 1993
* Length: 9.5 in. (Tail to Nose)
* Height: 7.5 in. (Base to Top of Tail)
* Width: of base 4.5 in. - Length of base 12 in. and 1.2 in. deep
* Condition: Excellent & Pristine
Please enquire regarding price
Gordon McCartney, Chesley, Ont. Carver
A Note of Interest: Though not much is known about this imaginative folk artist, he was regionally knowh in his area of Chesley, Ontario and his works are to be found in many of his friends and relatives collections.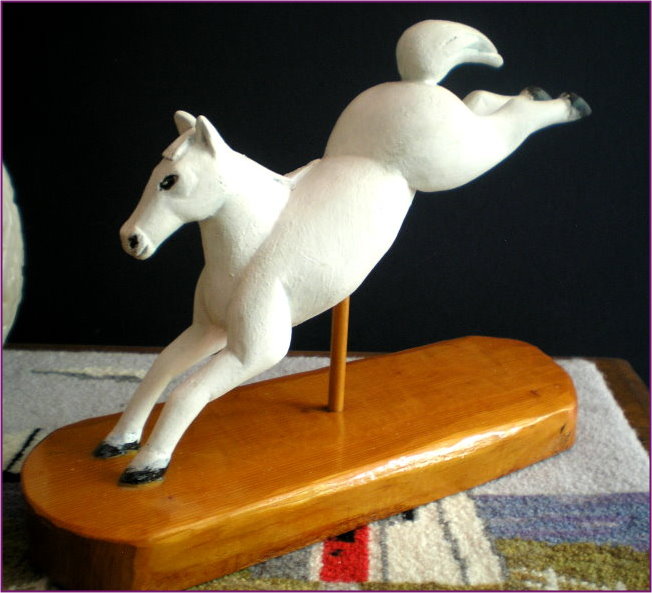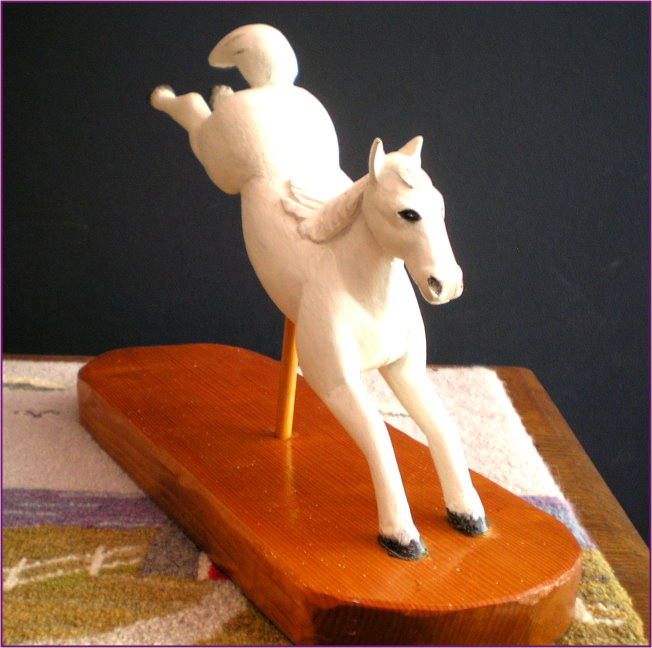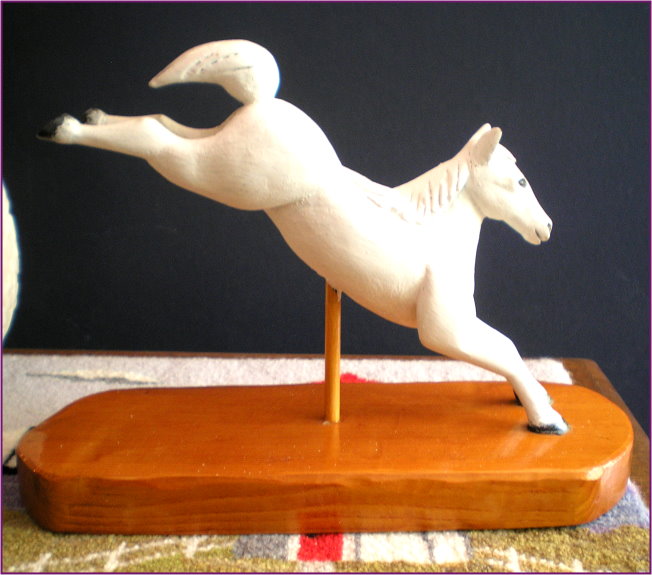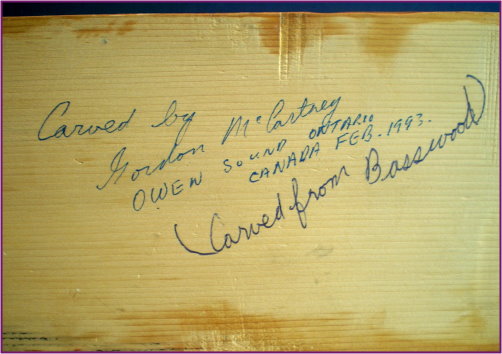 McCARTNEY, Gordon (1949-2012)
Leaping White horse carved by Gordon McCartney in 1993. Both horse and base are carved out of basswood.

The horse itself is 7.5" high and 9.5" long with the base being 4.5" wide, 12" long and 1.2" deep.

Gordon grew up in Wiarton and lived in Owen Sound and, for many years until his death, lived Chesley, Ontario. He had a great folk-carver's eye and hand, he carved gifts for relatives and had many customers who regularly commissioned him for specific pieces.

This leaping horse is signed and dated on the bottom of the base by Gordon.
Rare Artifacts Ref No: 6AE14SID-S/BOEX
White horse carved by Gordon McCartney in 1993