1820 Miniature New England Chest of Drawers

* Original Old Varnished Finish Surface - great operational condition with little wear.
* Wood material, North American black walnut heartwood with oak secondary wood.
* Glass Knobs, Pressed glass knobs are Sandwich glass (Cape Cod early glass factory, USA).
* Styling, Country informal, French Foot, early 19th century design.
* Construction type, Lap and butt joint construction throughout with square iron nails.
* Overall Size: Full length 8.25", Full Width 8", Full depth 4.5/8".
* Graduated Drawer Sizes: Top: 1 9/16" high, Middle: 1 11/16" high, Bottom: 1 15/16" high.
* Originates from, New England, Vermont or Quebec area circa 1820.
* Usage: In 1998 It came from the estate of a 'classy lady' who loved antiques and used it for her rings and jewelery, it has a slight residual scent of pleasant expensive perfume within its drawers.

Please enquire regarding price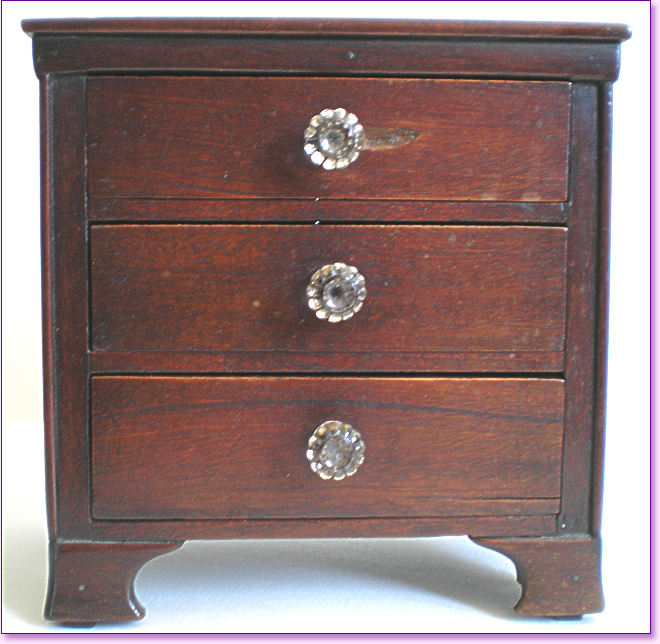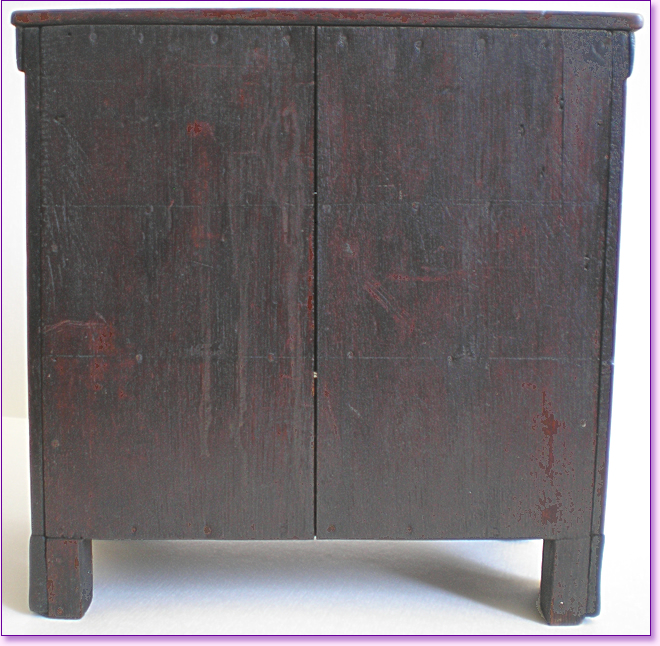 Rare Artifacts Ref No: 8TUO98 PIF-S/TAEEX