1960's CFL Spalding J5V Football

* Authentic ca.late 1960's CFL Spalding Football: J5V hand-made leather football.
* Overall: Used but not abused and it has a good patina without any frayed or torn spots.
* Authentication: Absolutely authentic and original. Has decent coloured White Stripes.
* Verbal Provenance: Acquired from a gentleman whose father knew Jake Gaudaur personally.
Please enquire regarding price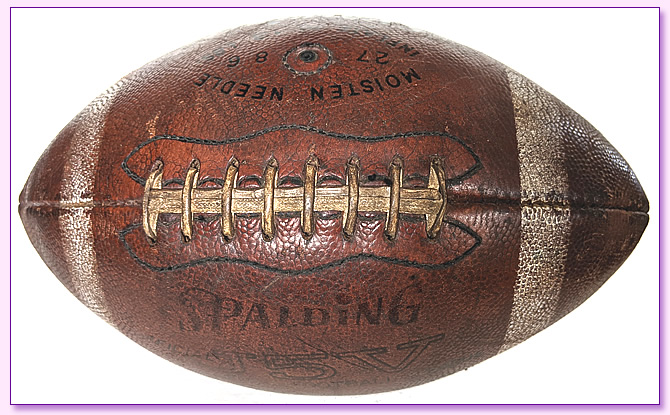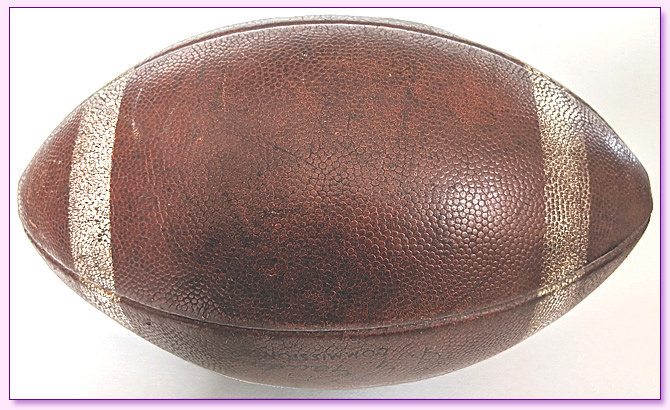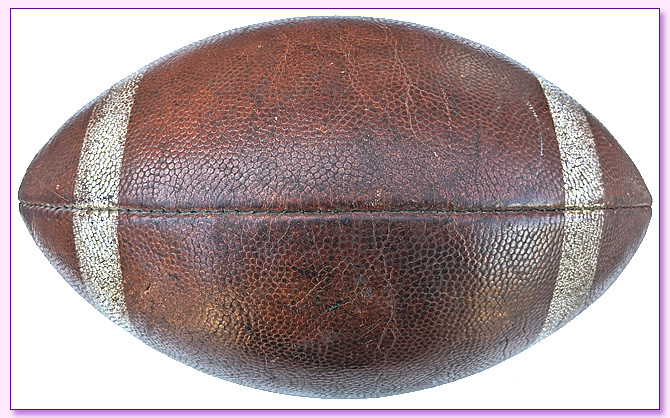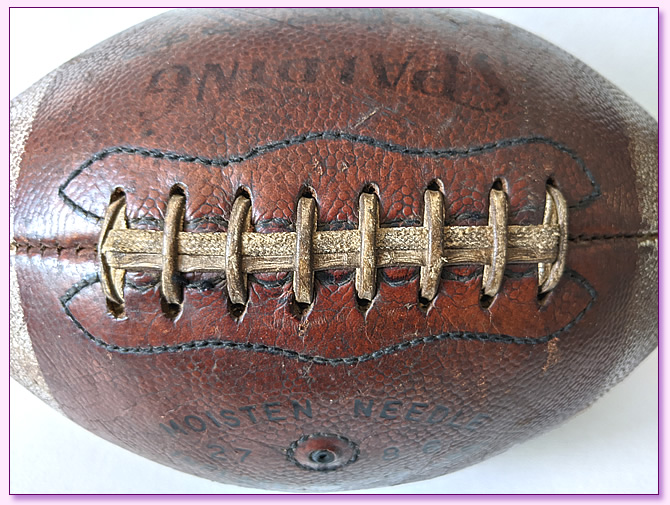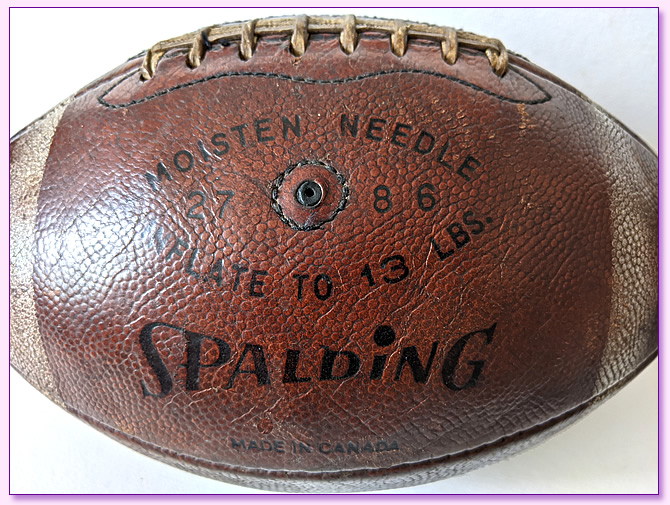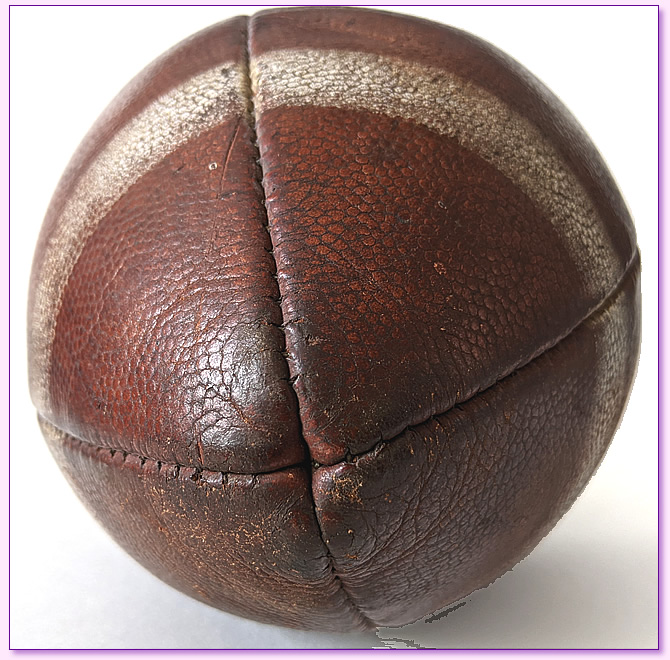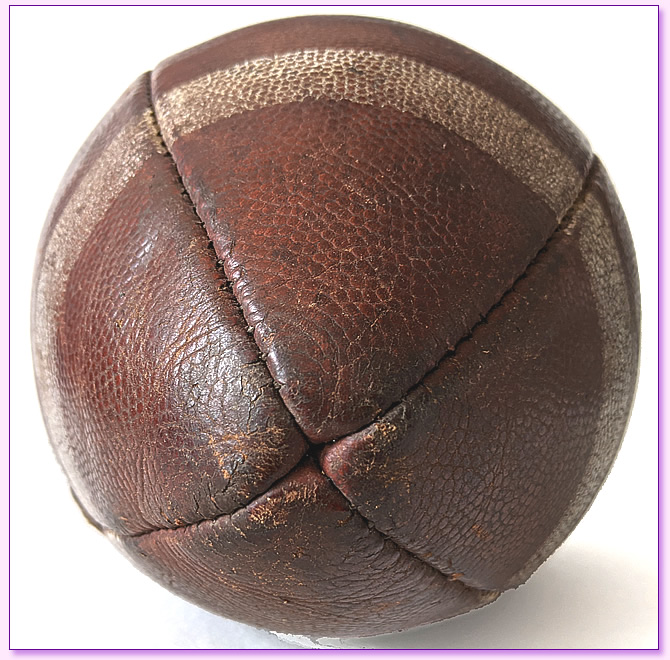 Spalding Canada held the contract as the supplier of official CFL footballs until 1995 when they were replaced by Wilson. Spalding had hand-made the J5V in Canada for decades, but they were always in short supply. Their new bid called for the ball to be manufactured in South Korea.

The CFL instead opted to switch to the American made Wilson football; Spalding Canada was a wholly owned subsidiary of Spalding with manufacturing facilities in Canada. Any indication that the Wilson ball was machine-made may be a misnomer, as Wilson's info page did indicate the 3-layer lining was hand-stitched to the football panels. Wilson footballs were hand-made and I don't believe this has changed in the past 30 years, though hand-made with machine tools is likely the proper description for both footballs.

This may have not been the first switch to Wilson. It's believed that the league switched to a Wilson manufactured ball as early as 1961, though for how long we can't say for sure. The J5V model was not a signifier of the Canadian football size or specs but rather, it was used as a Spalding brand name that continues to today in its rubber and composite footballs sold in the US.

Unfortunately Spalding Canada closed its Brantford manufacturing facility in 1982, and ceased all manufacturing in Canada in 1996.



Rare Artifacts Ref No: 5T22 LOR-BA-S/MOEX