* Calendar Size: w: 8.25 in. by h: 10.25 in..
* Flaws: .5" by .5" missing bit of surface paper on front cover top right.
* Produced for: The Toronto Art League, calendar for 1901.
* Binding: String bound and intact with no breaks..
* Age & Condition: Printed in 1900 with the interior pages blemish free.
* Produced by: Calendar was published by George N. Morang & Co. Toronto.

Please enquire regarding price
Toronto Art League 1901 Calendar
Note of Interest: There are twenty-four lithographs by prominent Canadian Artists featured in this Rare Toronto Art League Calendar for the year 1901 - they include artists: R. Weir Crouch, R. Holmes, D. F. Thomson, F. H. Brigden, C. W. Jefferys, Charles MacDonald Manley, T. Garland Greene, W. W. Alexander, A. H. Howard, and W. D. Blatchly. Everyone of these lithographs illustrate some phases of Canadian Village Life at the turn of the last century.
This is indeed a very scarce item that is in very good condition inside, with the cover showing minor handling wear and one missing bit of paper on the upper right corner. There is a complete example of this piece of art from Queen's University Library on their Internet Archive, and can be viewed on the Digital Library link below:

Click here to see the entire calendar in its entirety one page at a time.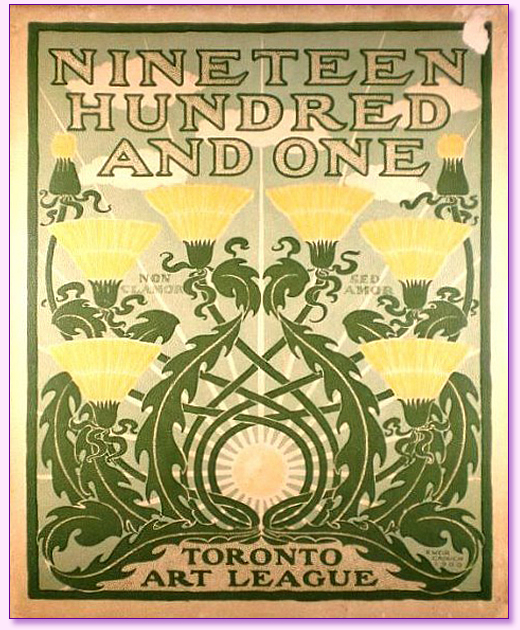 Front Cover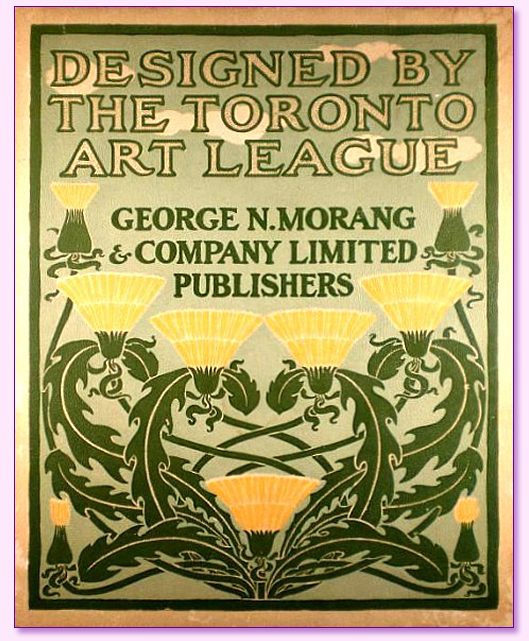 Back Cover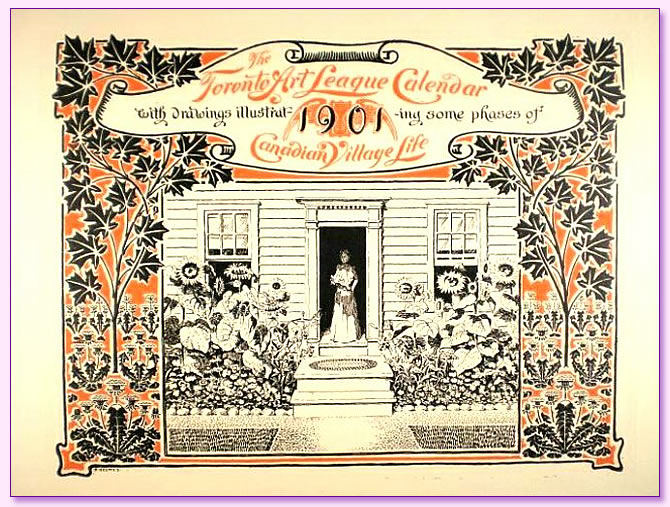 Front 1st Page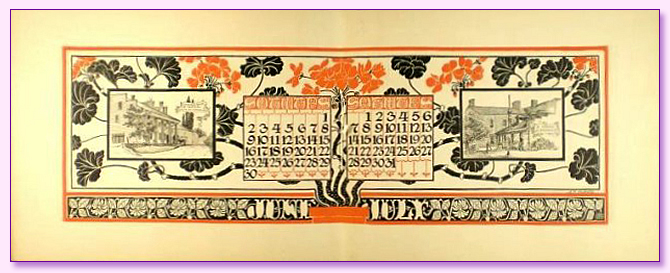 Center Page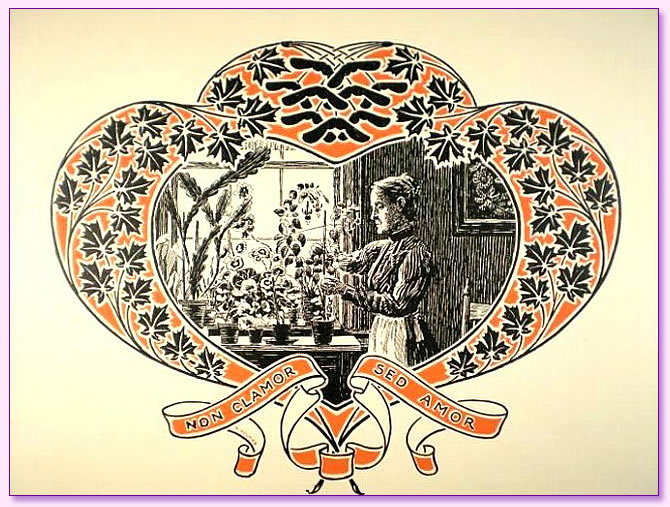 Back Inside Last Page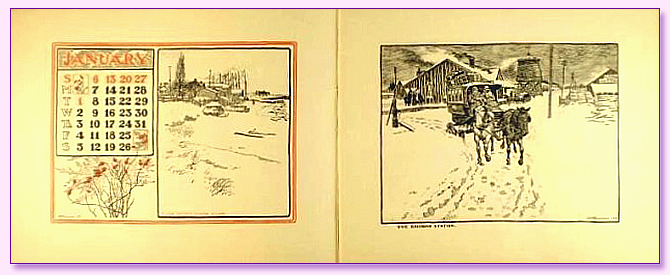 January 1901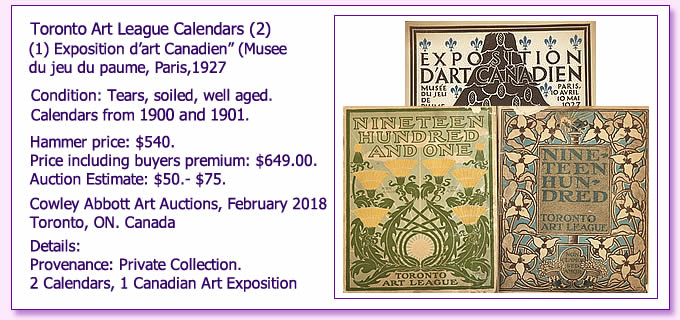 Rare Artifacts Ref No: 3OE09 SIM-S/MROX
Rare Toronto Art League Calendar for the year 1901