1890`s Tradesman's Demonstrator Dresser
Points of Interest: To people-in-the-know, this variety of antique miniature dresser is referred to as a Tradesman's Demonstrator, as opposed to the similar, but slightly smaller sized, Salesman's Sample, which would have been carried by a salesman within an individual carrying case. These 'demonstrators' were created by the furniture workshops and factories that produced the full size versions. In order to increase the appeal for this particular piece of furniture in a retail setting, the makers also used more expensive decorative figured wood interiors, such as with the 'tiger birch' interior displayed here. You could say that it is "a real show-off piece".

These 'Tradesman's demonstrators' were placed on display in department stores and retails shops, usually in hardware, furniture and drygoods shops to enhance sales for that particular furniture item. Allowing the potential buyer to actually examine the full version in miniature, with all of its working parts, was a great aid to sales for many of the growing industrial furniture factories across southern Ontario and North America in the late 1800's. Unfortunately, the demise of these 'Tradesman demonstrators' was eventually brought about by continual advancements in the realm of printed advertising and catalogues and by the beginning of the 20th century they had surely "Gone-the-way-of-the-Dodo".

When found today, you can be assured that an authentic antique Tradesman's Demonstrator is as rare as 'hen's teeth", to use a mid-19th century colloquialism. The fine speciman shown here has no signatures or notations anywhere on this dresser other than the numbering in pencil of each drawer on its outside back. This fact alone tells us that it wasn't created for personal home use nor to be given as a gift, but was specifically made with a distinct purpose in mind. That being, as a functioning furniture showroom display demonstrator, with all of its working parts.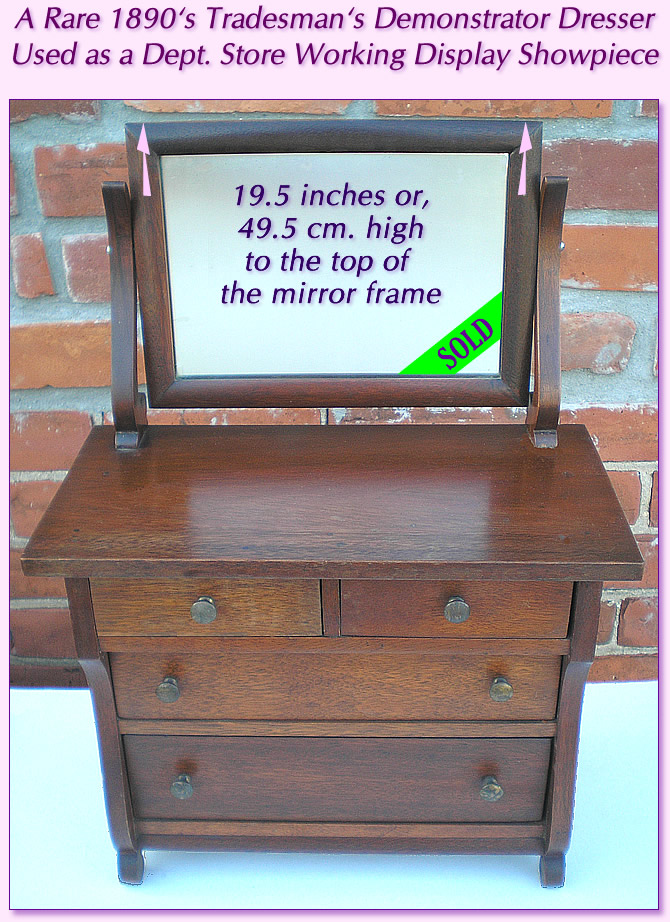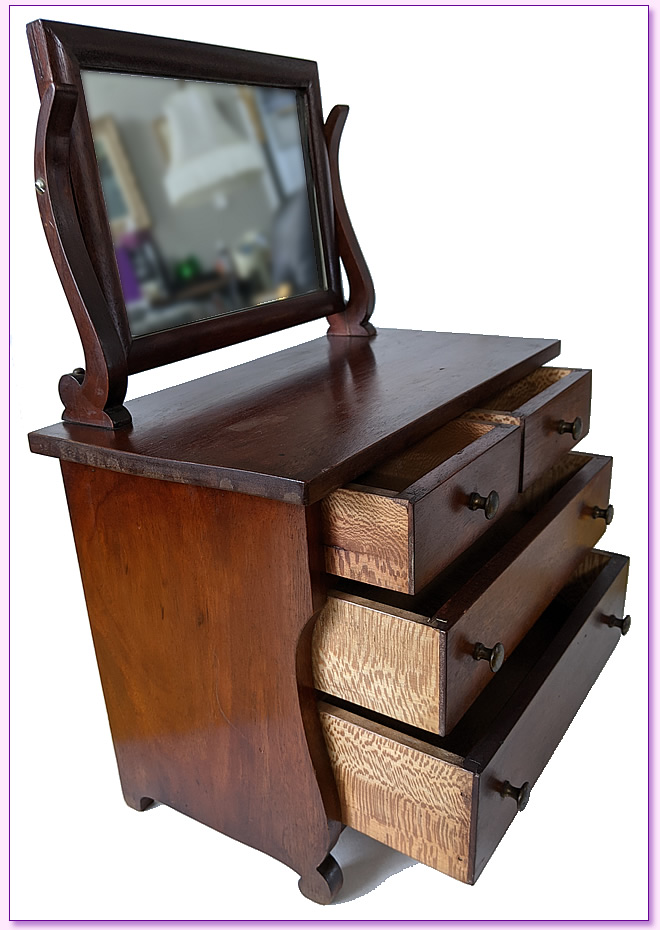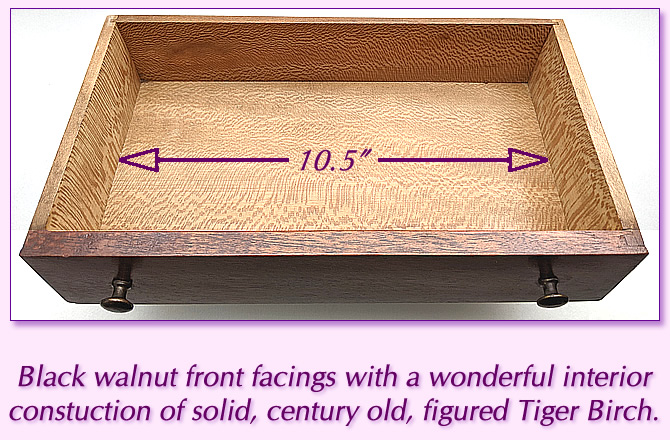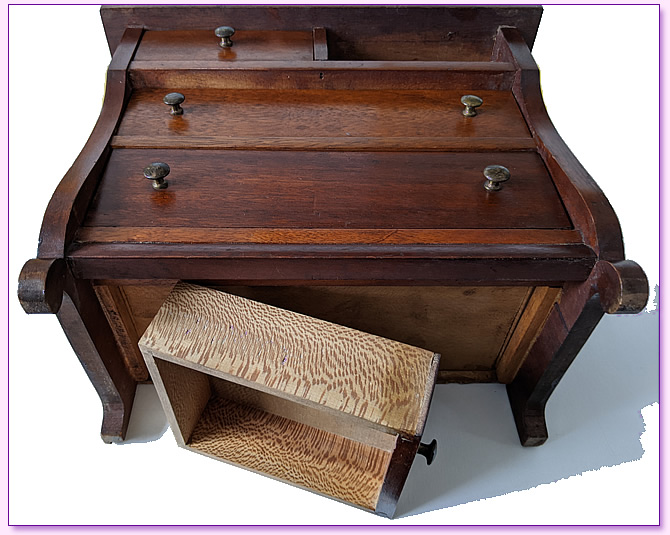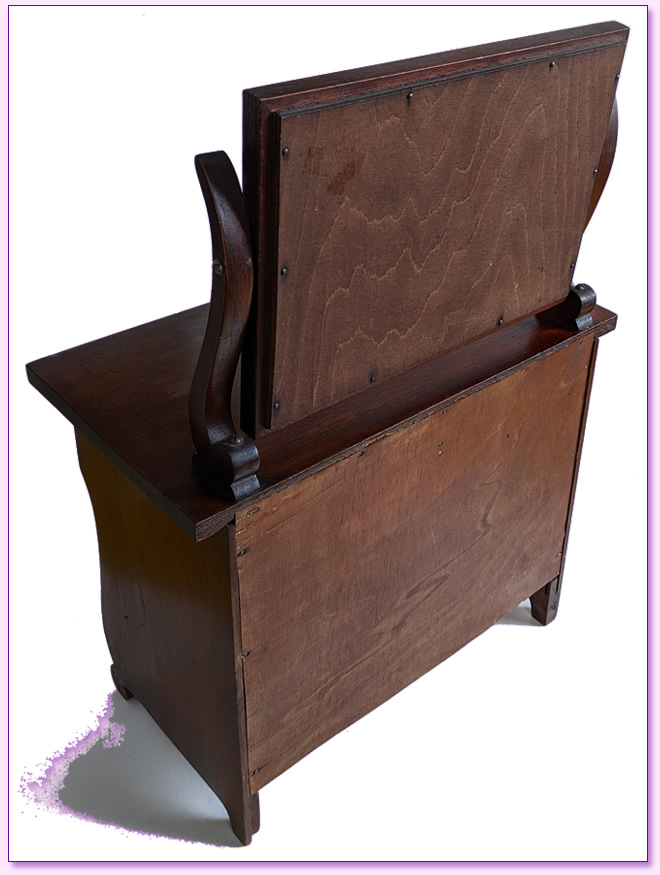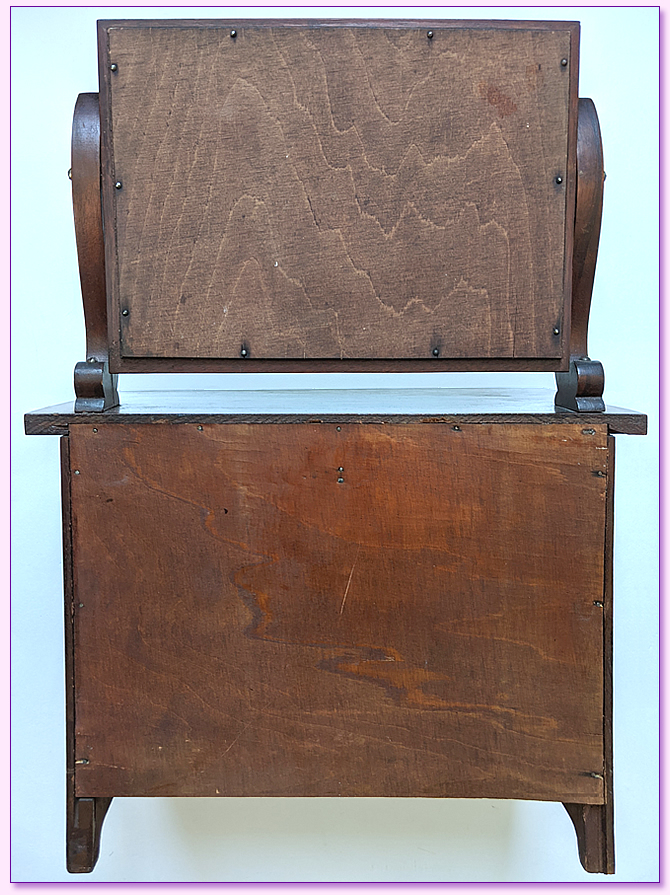 Rare Artifacts Ref No: 9AO20 YOS-S/TAEOX
Country Empire Tradesman's Demonstrator late 19th century