* Manufacturer is Unknown: Made to the highest standard circa 1850
* Material: Cast and turned brass parts and fittings
* Height, Width & Depth: h:5" x w:4 1/2" x top drip plate:2 3/8"
* Weight: 8 oz. each
* Patination: polished brass
* Condition & operation: excellent condition in fine working order

Victorian Pushup Candles Sticks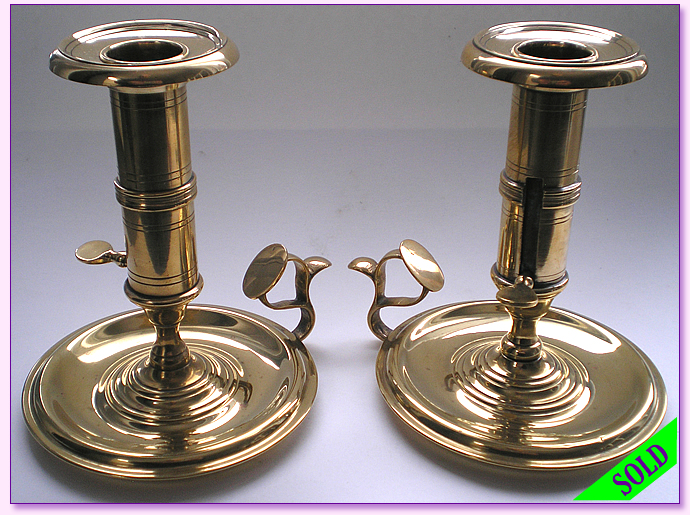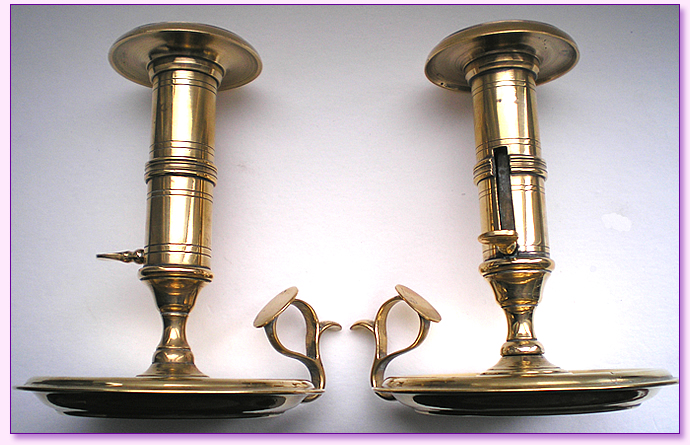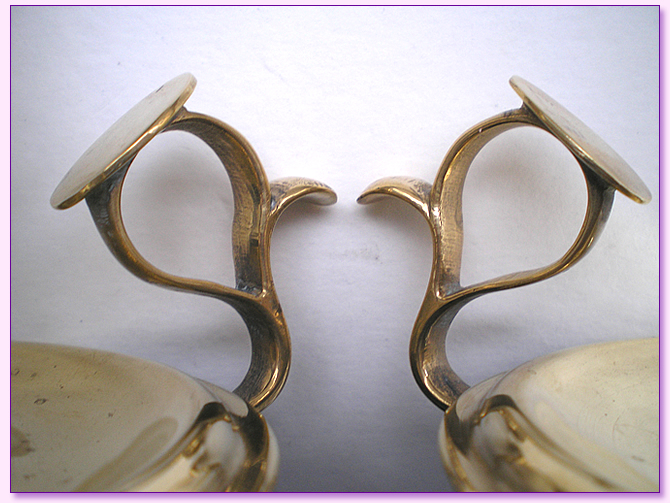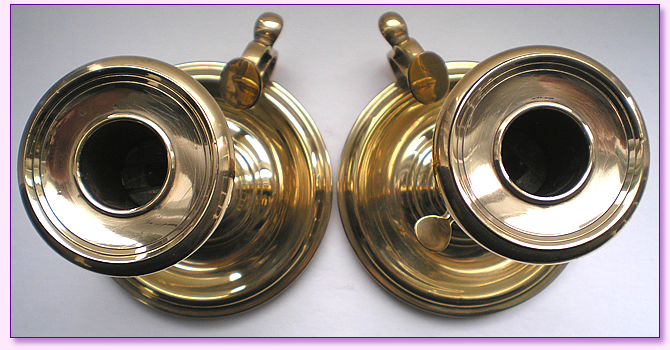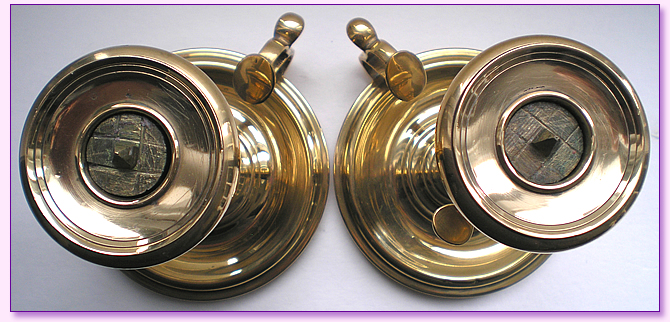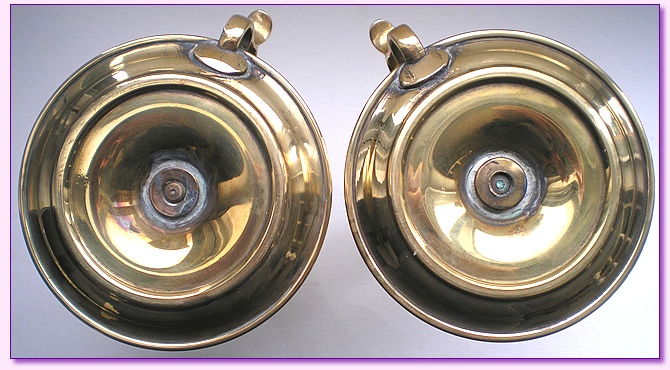 A MAGNIFICENT PAIR OF MID 19TH CENTURY CHAMBER PUSH-UP CANDLE HOLDERS

This pair of candle holders were made to the highest standard of production to be found in a pair such as this. All of the parts of this pair of holders were cast from quality brass castings with the exception of the dish base, that was fabricated with two parts, a top and a bottom that was shaped and then joined with a rolled edge. There are no makers marks to be found anywhere on this pair, which tells us that, in comparison with other chamber holders, the date of manufacture would be circa 1850, fabricated somewhere in the United Kingdom by high quality craftsmen.

The pair are in near flawless condition and are in perfect clean working order. The push-up levers are manual and not spring loaded. It is certain to say that it would be difficult to find another matched pair of chamber holders from this time period and in such a fine condition. The finger grips were made to be both functional and appealing in design and add an air of elegance to this pair that is not often repeated on other pairs of candle holders.

Be assured that this pair of holders were not then, and are not now considered to be "everyday household" candles holders, and were most likely only found within a home with substantial means to afford this quality of home convenience. This pair of chamber candle holders simply put, are the finest of their variety to be found in a pair of holders that have been in existence for nearly 200 years.
Rare Artifacts Ref No: 7TA19YRDS-S/AOE
Victorian Cast and turned brass Push Up Sticks