Original Paint - Great Condition Working Balance Toy
Horses head moves up and down when pulled by the driver's arms with the string reins.
The driver's arms work but not as fully as they did when toy was produced.
Paint is in the best of condition with very very little wear.
Overall the toy is in good working condition.
Full length - 13 ¾" - Full Height 16" (to top of horse's and driver's heads)
Base is 7 ½" long by 4 ½" wide.
SOLD
1900 Balance Toy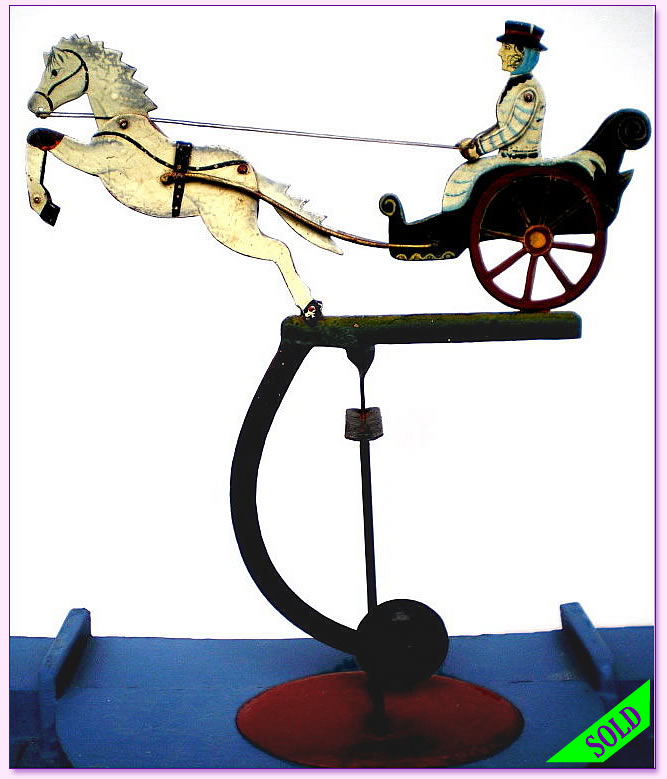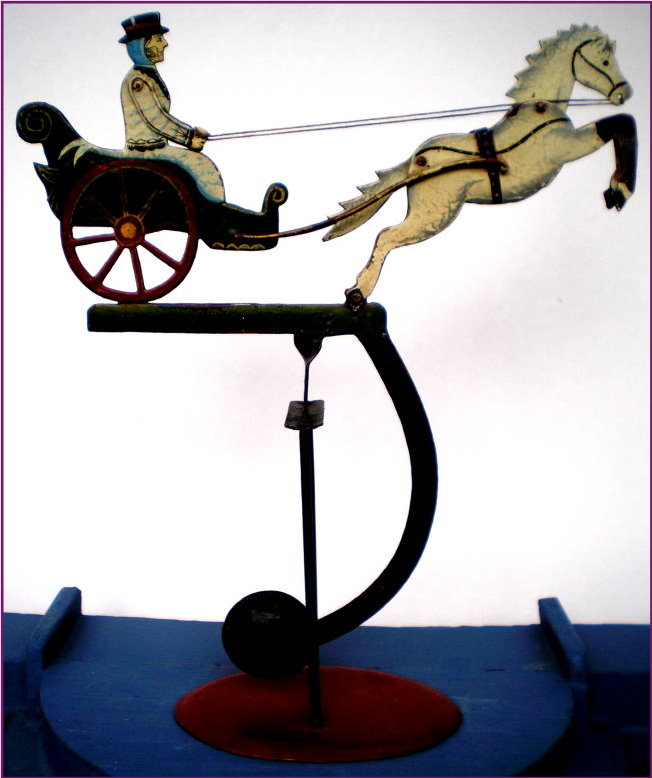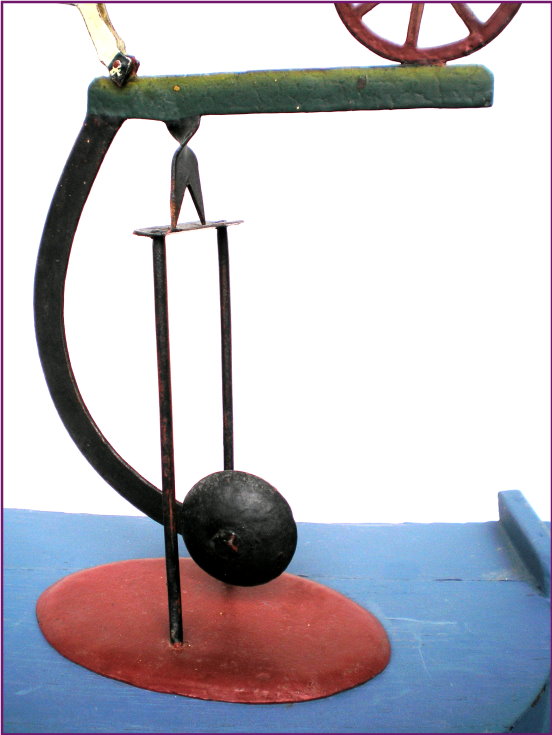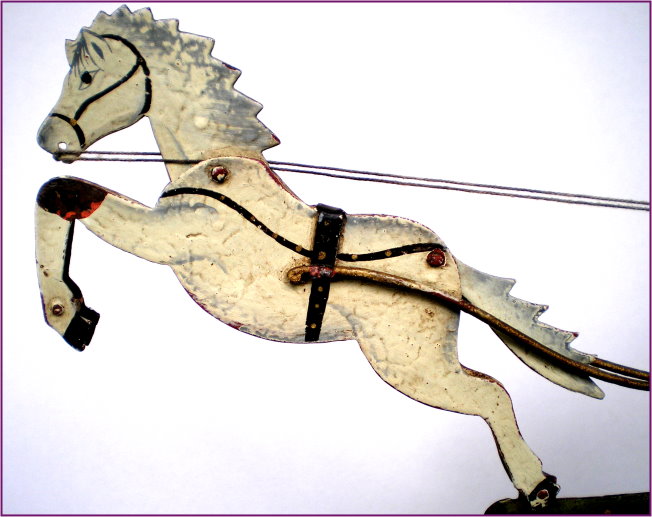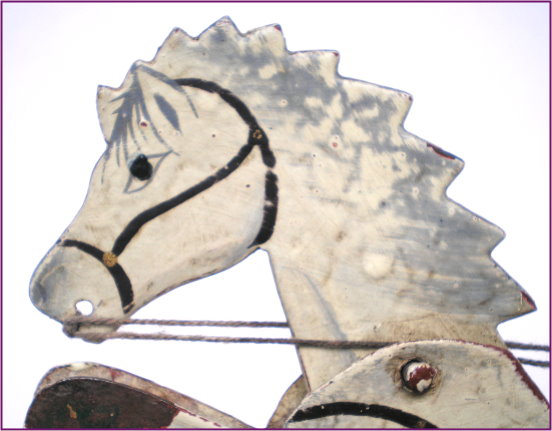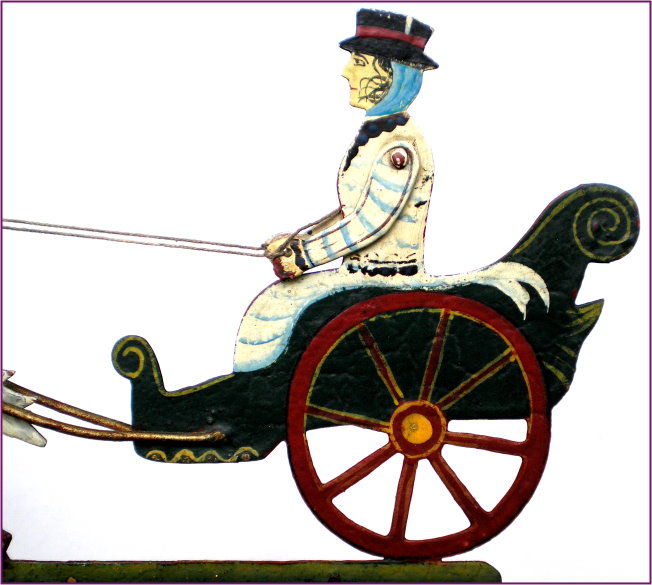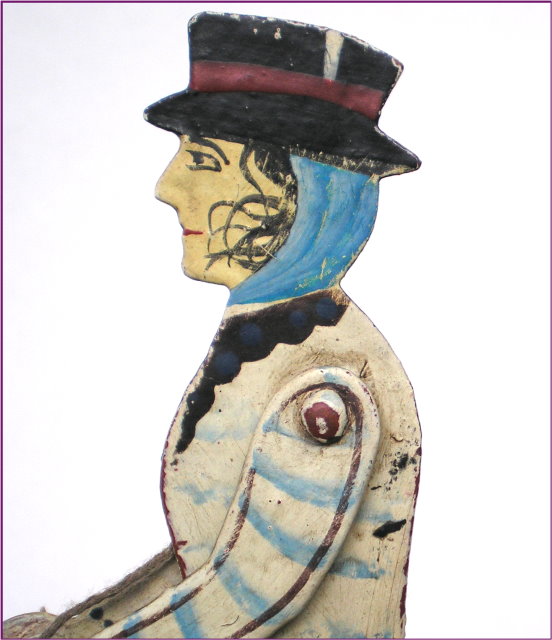 Child`s Balance Toy Ca. 1900