Listed Canadian Folk Craver 1892 - 1981, Thornbury, Ontario, Folk Art Carver
Folk Art Hand Carved Mule - ca. 1968
Length 4 ¾". (Tail to Nose)
Height 4" (Base to Ear Tip)
Width of base 2 1/8" - Length of base 4 3/4"
Erskine Brown Carved Mule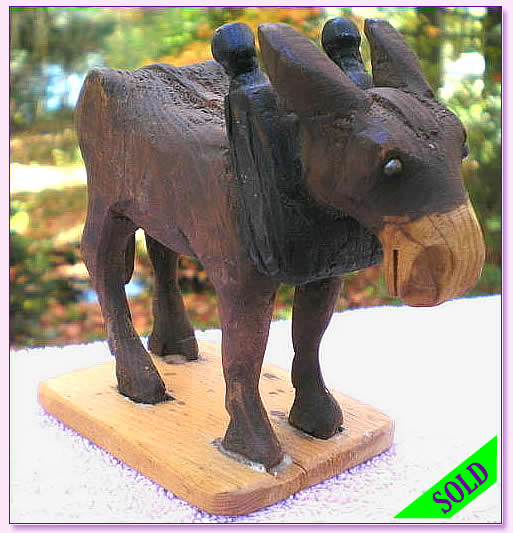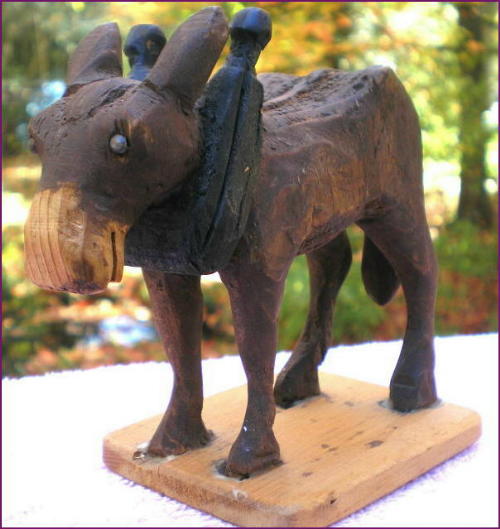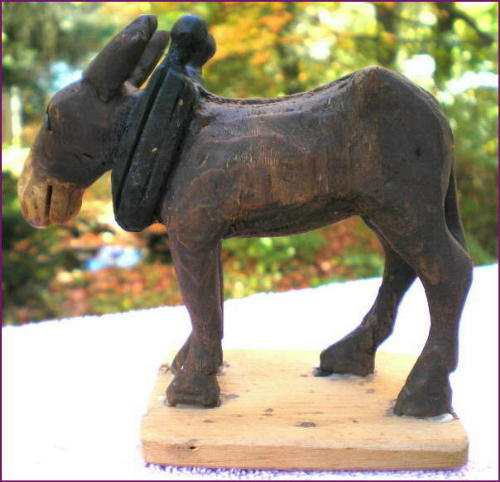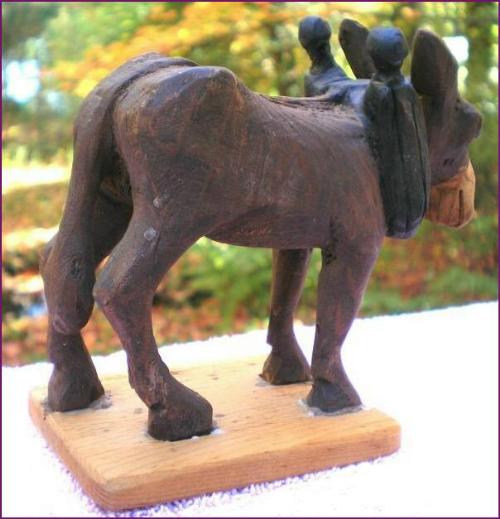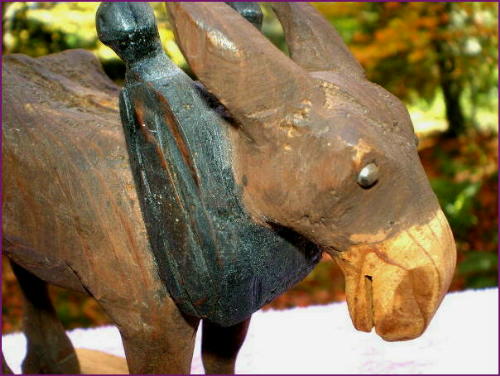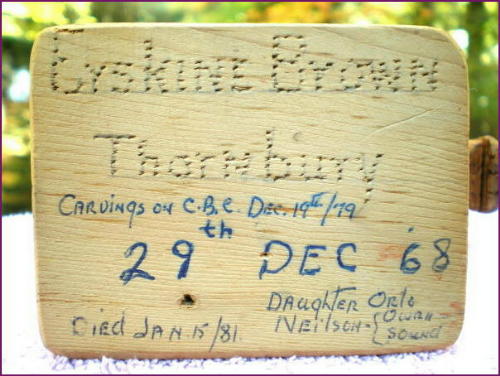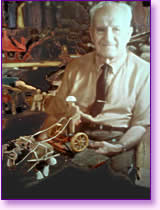 Erskine was born in 1892 in Kilsyth, Ontario just west of Owen Sound where he lived and worked on a dairy farm with his family. He eventually took over the dairy farm from his father and worked it until he retired to Thornbury in 1959. Erskine was a down home boy who never left the farm for more than two weeks at a time over all those years and being a dedicated farmer he truly knew every aspect of the farm and all of its related chores and equipment.

He began wood carving at the age of 13 but didn't take it up as a serious hobby until he retired. All of his retired friends "curled" but curling didn't interest him, so he began carving things in the evening, things he knew about, like farm animals and all other farming related things such as wagons, democrats and other pieces of farm equipment. He loved to create his historical past in the form of small wooden carvings and before long he was displaying his creative creatures and artifacts at exhibitions, fall fairs, churches, libraries and museums.



His carvings were created for his own personal enjoyment and he did not sell them, but instead donated them to churches, libraries, schools, a few friends and museums. Eventually he gained great notoriety for his work and his carvings can now be viewed in Ottawa at the Museum of Civilization as well as at other local museums around Ontario. He carved many farm animals and working horse teams over the years but only a very few lamps with shades. Erskine Brown is listed in the "Compendium of Canadian Folk Artists" by Kobayashi and Bird and two of his team sets with people are shown in the book "From the Heart Folk Art in Canada" 1983.

Erskine passed away in Thornbury, January 15th, 1981.
Thornbury, Ontario Folk Art Carver, Erskine Brown