Listed Canadian (Quebec) Folk Artist and Sculptor
Wood carving of an East Coast Fiddler - Carved from one block of wood
Excellent Condition - ca. 1975
Signed by the Artist
Height 15 in.

Gaetan Hovington Folk Art Carving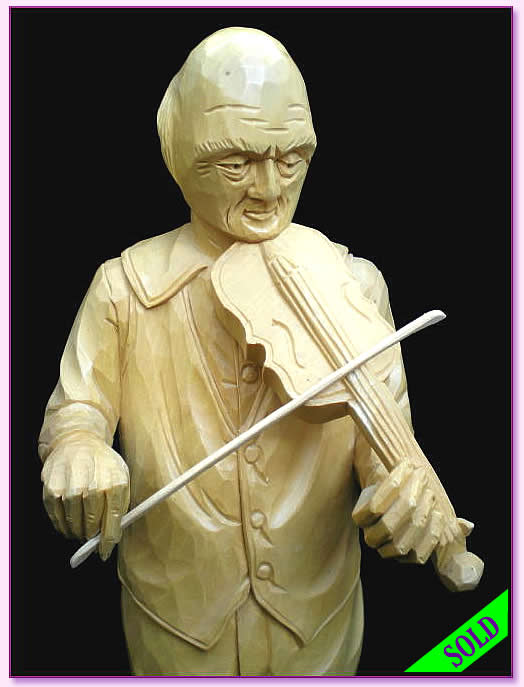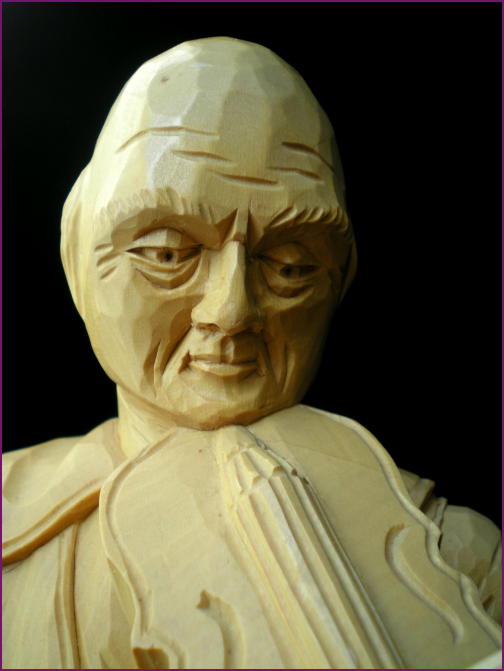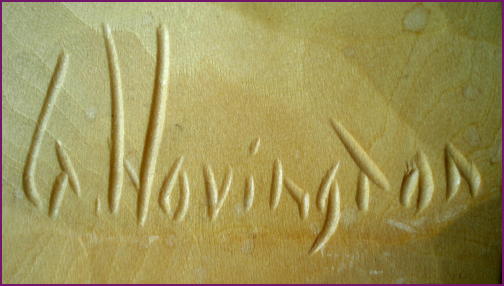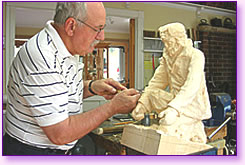 Gaëtan Hovington is a talented sculptor from Tadoussac, Quebec who studied under the Canadian Master carver, Jean-Julien Bourgault. Gaëtan is known for his carved wooden scenes of early Canadian days and present day rural scenes as well as for his uniquely carved statuettes of rural east coast genre.

Gaëtan only sculpts works to commisions and makes his living entirely from his artistry, and as such, his sculpted figures and scenes are rarely found for sale in any art galleries.

Gaëtan is listed in Colin MacDonald's "Dictionary of Canadian Artists."

Photo courtesy of Gaëtan Hovinton from his website...Please visit it by clicking this link... http://www.sculpturesghovington.com/index_en.html
Gaetan Hovington Folk Art Pine Carving