Exceptionally rare facing pair of slip glazed redware moulded spaniels.
Height: 9 1/2" tall.
Maker unknown: Ca. 1850 - 1880. Could be of either American or Canadian.
Very good condition: - one small surface edge chip as shown in picture #2 and #4.
See pg. 115-116 of Donald Webster's book "Early Canadian Pottery."
1880 Red Ware Facing Pair Dogs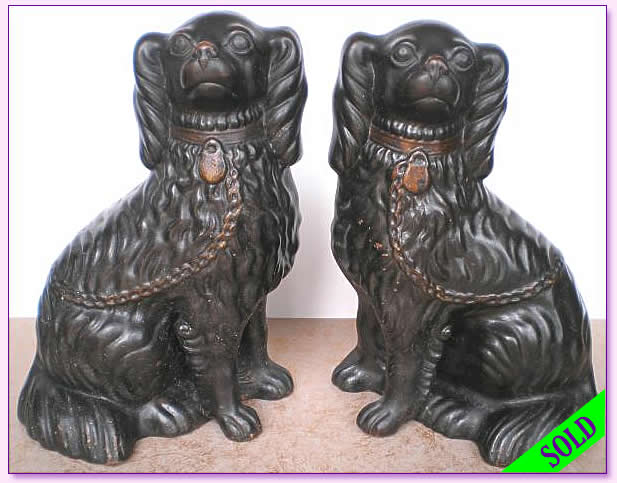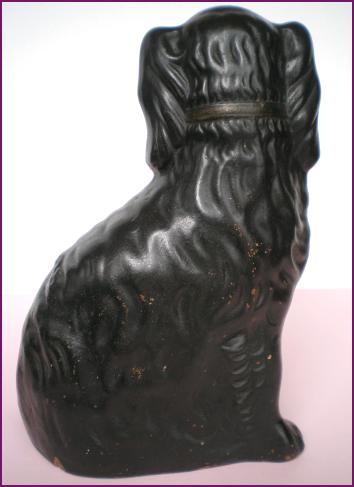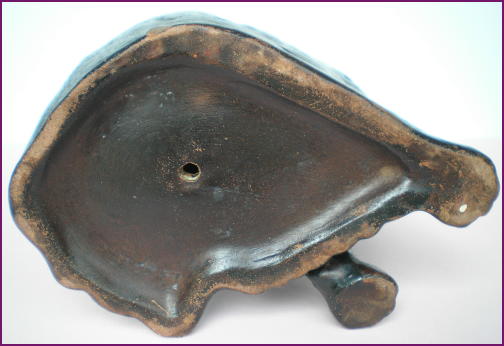 slip glazed redware moulded split-leg King Charles spaniels