A fine original painted and highly artistic sheet iron weathervane from the estate of Charlie Marrett of Thornbury, Ontario, Canada. This weathervane is from his family's original homestead farm in Balaclava, Ontario - ca. 1900.

This farm was located not far down the road from the original Tom Thomson farmstead. And, the family had always wondered if one of the artists from the Thomson household created the design for the blacksmith who made this classic rooster weathervane, as this was not your typical standard design of the day for a rooster weathervane.

Great Early Original Condition
Height 18 1/2 in. plus solid oak base measuring 7" wide x 14" long x 1 3/4" high
Rooster Weathervane ca. 1900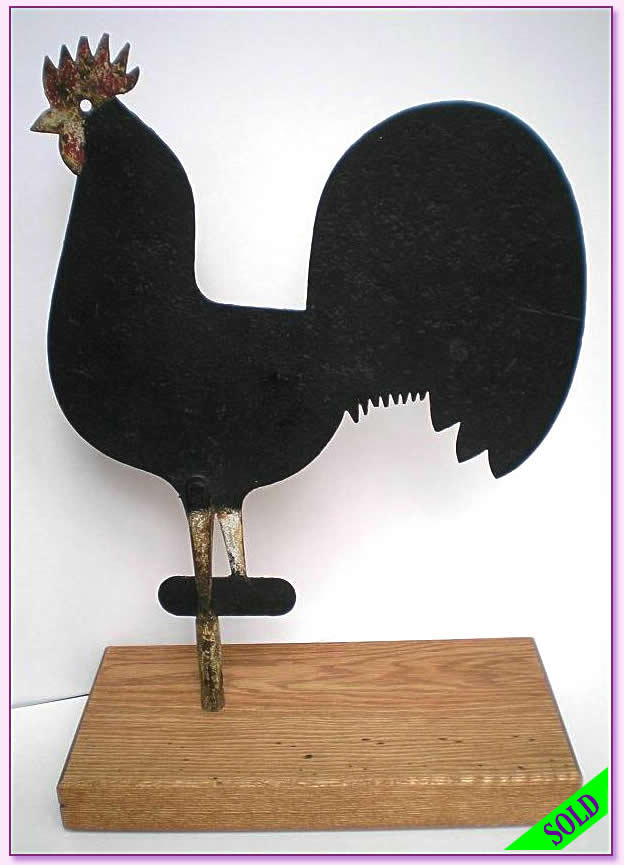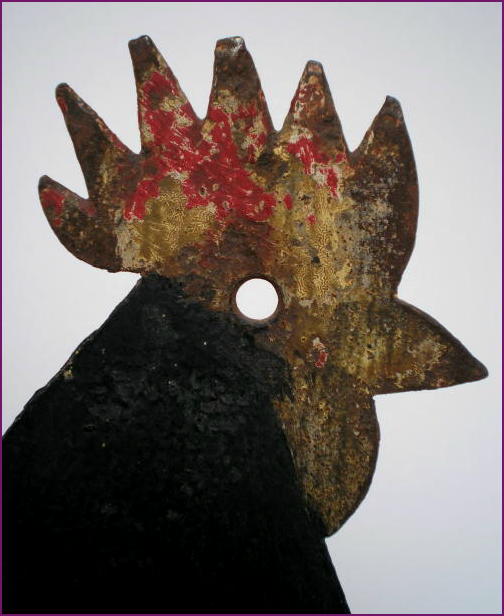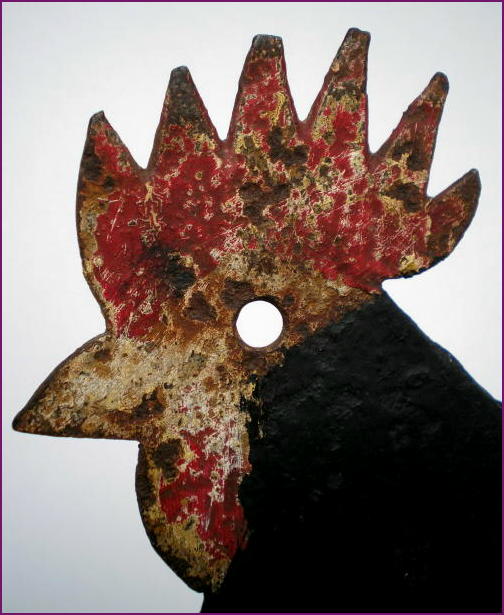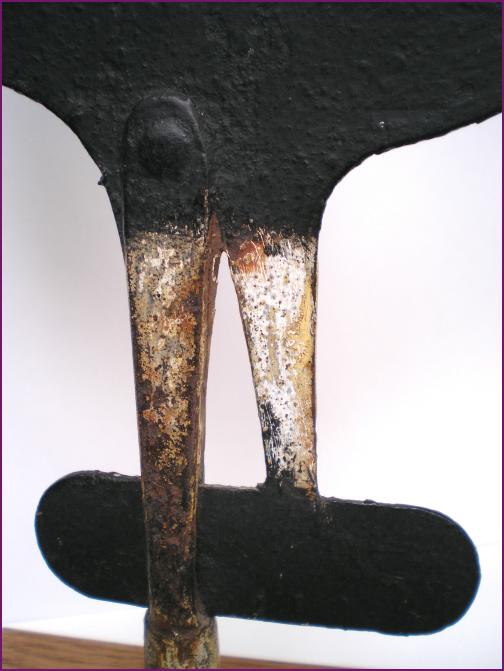 Additional Info:

- Thickness: .100 cm. (with micrometer) or 3/32 inch.

- Paint on head and upright support has original paint on surfaces, rest of body is old repaint (one Layer)

- Edges are relatively smooth but bumpy.

- Mounted in hand forged upright with one rivet (does not move within the mounting
post.

- Base is solid oak.
Sheet Metal Rooster Weathervane Ca. 1900