Circa 1960 Hand hooked wool rug.
Originally acquired from Flora`s Hooked Rugs in Cheticamp, N.S.
Excellent Pristine Condition, odor free, no wear
Size: 18 1/2 in. by 32 1/2 in.

Cheticamp Vintage Hooked Rug
A Note of Interest: this is a fine Cheticamp hand hooked rug of circa 1960`s vintage. Each square inch on this rug has 169 hooked loops, so when multiplied by the number of total square inches in the rug means that there are a total of 101,611 hooking loops in this entire hooked rug, all hooked by hand.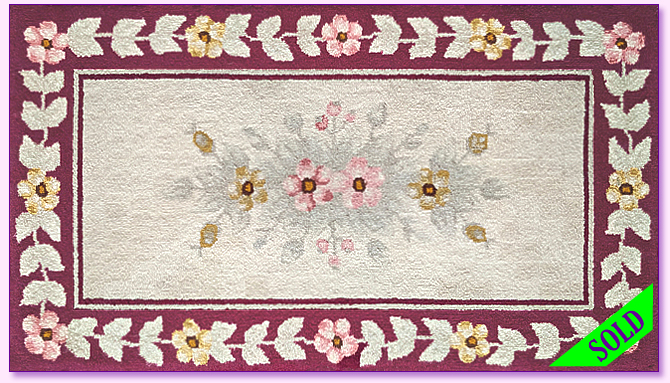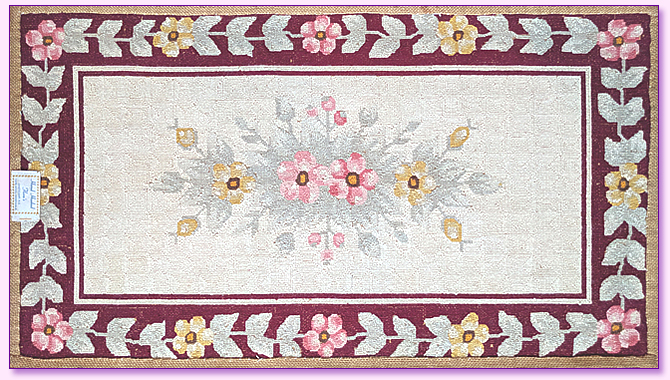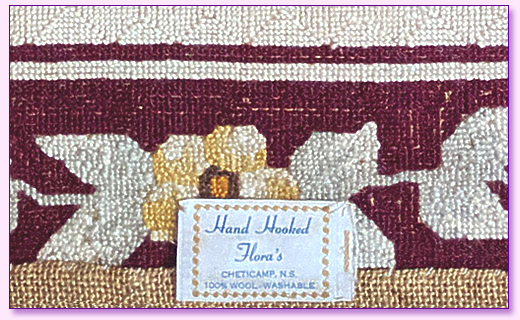 Hooked rug Ref No: 3AEE12SY-S/ARO
Cheticamp Vintage Hooked Rug 1960