Canadian Beaver Vintage Hooked Rug

Quebec origin - ca. 1940
Excellent Condition
The mustard colour fabric used for the background is natural coloured jute woven in a rather circular fashion. The balance of the rug appears to be rag strips.
Beaver has a steel grommet for an eye!
Size: 19.5 in. by 36.5 in.
Canadian Beaver Vintage Hooked Rug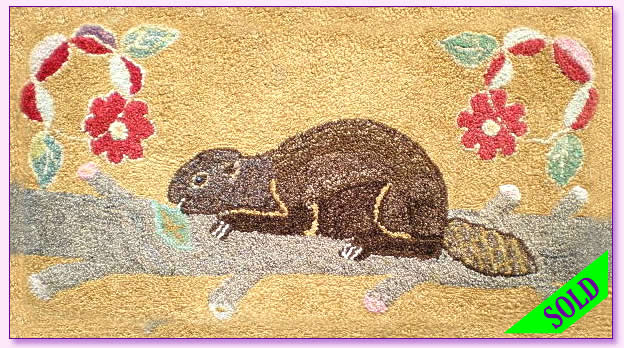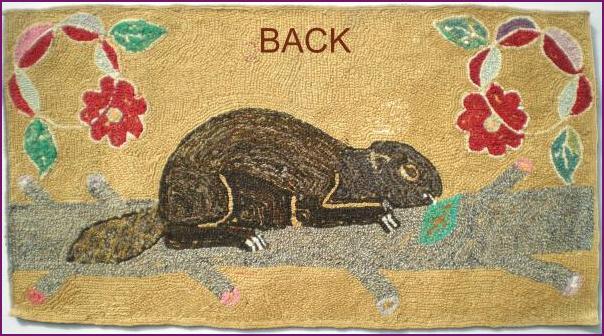 Canadian Beaver Vintage Hooked Rug 1960