Circa 1960 Hand hooked wool rug.
Documented Below
Excellent Pristine Condition, odor free, no wear
Size: 25 in. by 44 in.

Cheticamp Vintage Hooked Rug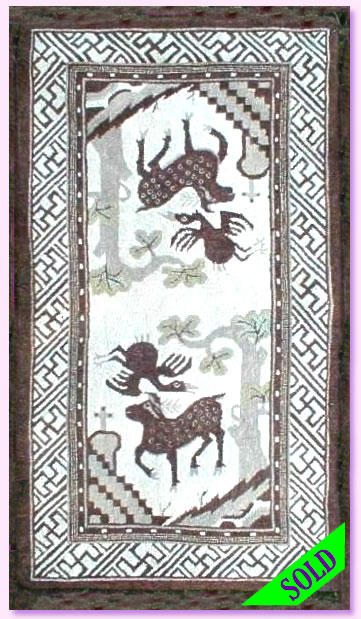 Photos from the Nova Scotia Archives and Record Management show a Cheticamp hooked rug artist at work. Notice that she has beside her the same hooked rug as is shown above. Believed to be from the 1950's or 1960's.

The bottom photo appears to be this talented hooked rug artist selling this same rug or one identical to it while out in her front yard in Cheticamp, Nova Scotia.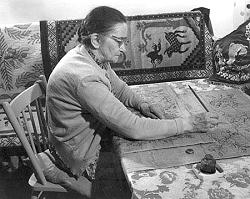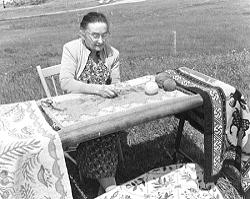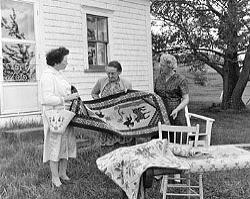 Cheticamp Vintage Hooked Rug 1950