Listed Canadian Artist: (1958- )
Hand Pulled Aquatint Etching: With multiple shades of various colours.
Signed in Pencil: "Harriet Wolfe".
Titled: "Toronto Cabbagetown Front Doorways" (Our Title).
Edition Number: #8 of 15, a very low number print edition.
Date of Creation: Ca. 1980
Sight size: w: 15 in. x h: 19 in.
Print Condition: Pristine with no fading or condition issues.
Framed & Matted: With archival acid-free materials throughout.

Please enquire regarding price
A Note of Interest: We believe this etching, was created by Harriet sometime in the 1980's and it can be considered a fine example of her proficiency of the aquatint etching process. During which, a separate plate with all of its textures is created for each colour used within the completed print. Her mastery over the etching process endows this aquatint an almost photographic-like quality of a mid-morning sun splashing across the doorways. A fine historical example of a mid 20th century snapshot of Toronto's working class 'Cabbagetown' residences. Today, the low number of 15 hand-pulled aquatints from this edition plus its unique subject focus surely adds to the value and appreciation of this exceptional print. Most of the aquatints that Harriet created were produced in edition runs of, from 25 to 50 etchings.
Harriet Wolfe, Canadian Artist & Printmaker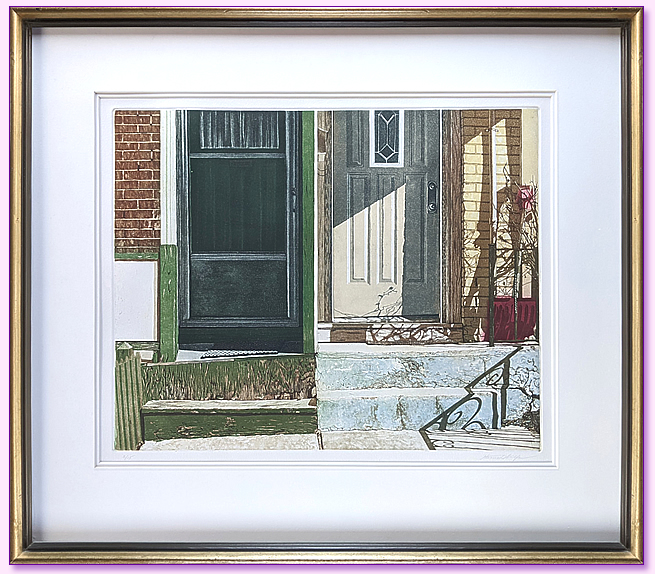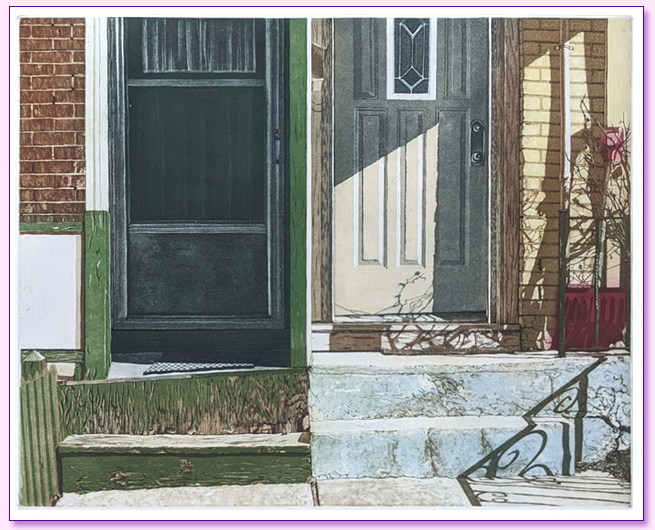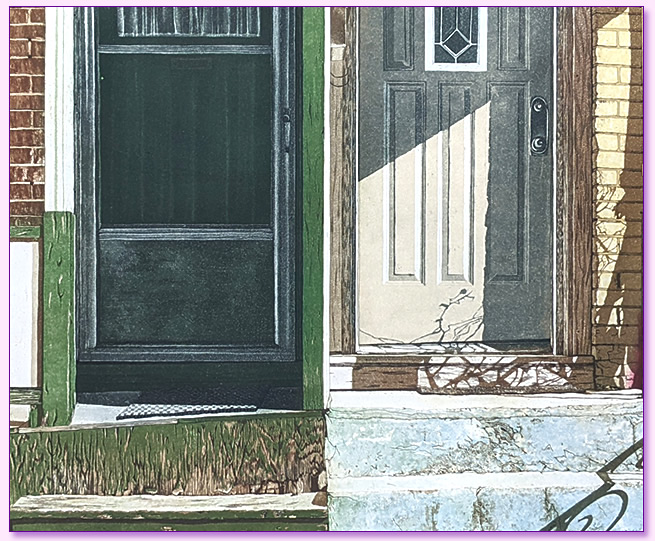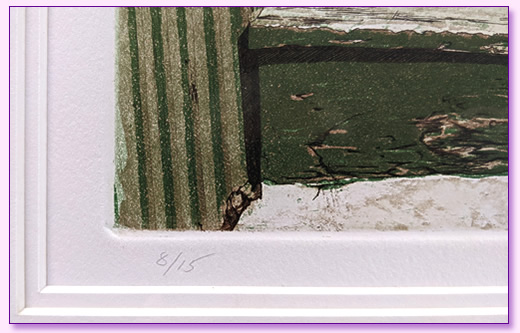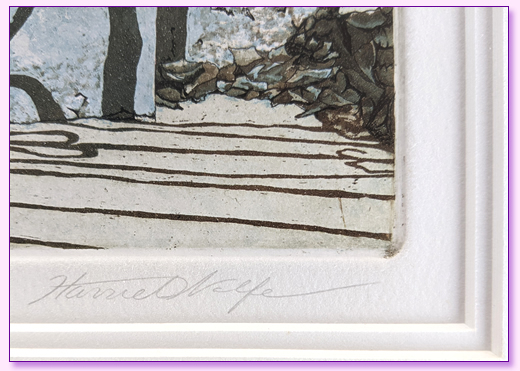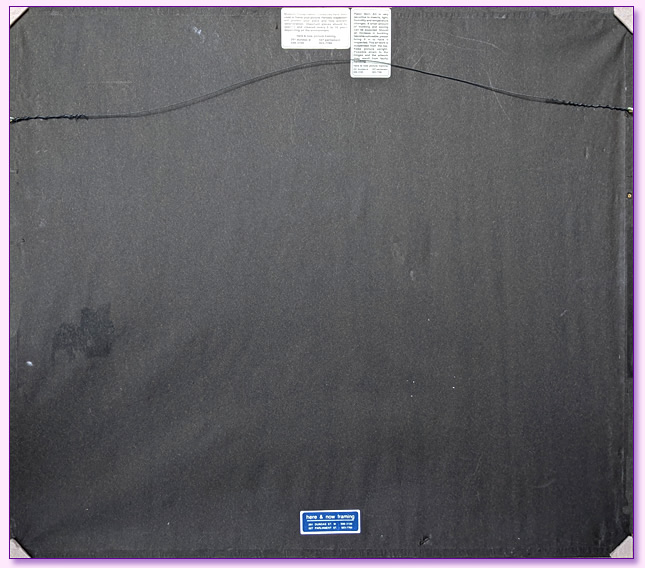 Edgar Lee Laur CPE, TASL, Canadian Artist Printmaker


Print Ref No: 4ME23COLL-S/ROEX
Mary Gay Brooks, AOCA, Educator, Canadian Artist & Printmaker