Listed Canadian Artist: (1897-1988)
Linocut: Signed by the artist in pencil
Titled: "Fairy Isle"
Sight size: w. 6 in. by h. 8 in.
Print Condition: Pristine with no issues whatsoever
Recently Framed & Matted: with archival, rag content and acid-free materials.

Please enquire regarding price
Ernest Friedrich Lindner RCA, CPE, FCA
A Note of Interest: The setting depicted in this hand-pulled linocut print by Ernest is the shore front of Ernest and Bodil Lindner's original cabin and art studio. This elegant and desirous linocut can certainly be considered a rarity as no other copy of it has ever shown up at an art auction anywhere in the last twenty-five years. Today, this place is a Provincial Heritage Property located on Fairy Island in Emma Lake, Saskatchewan.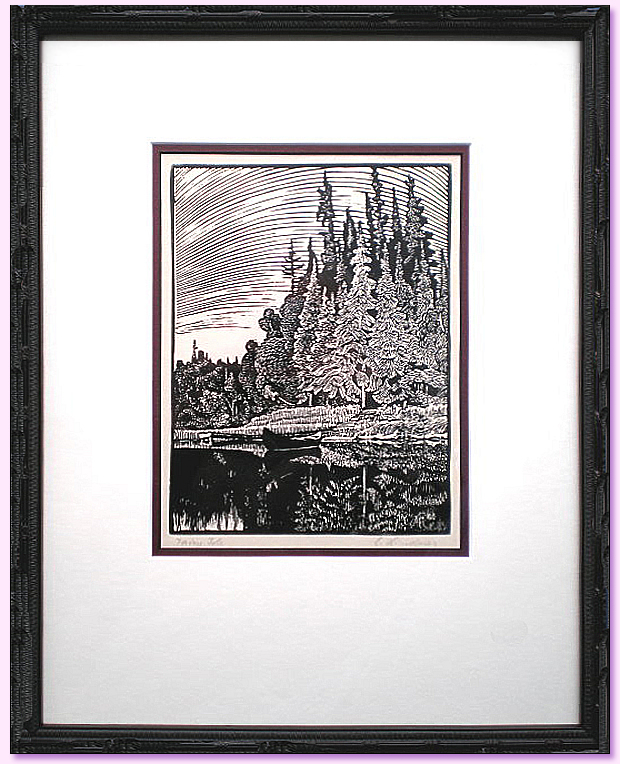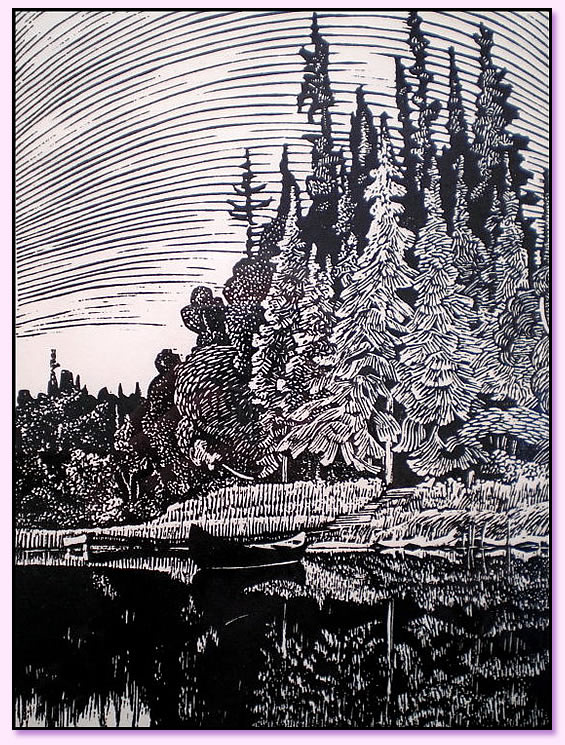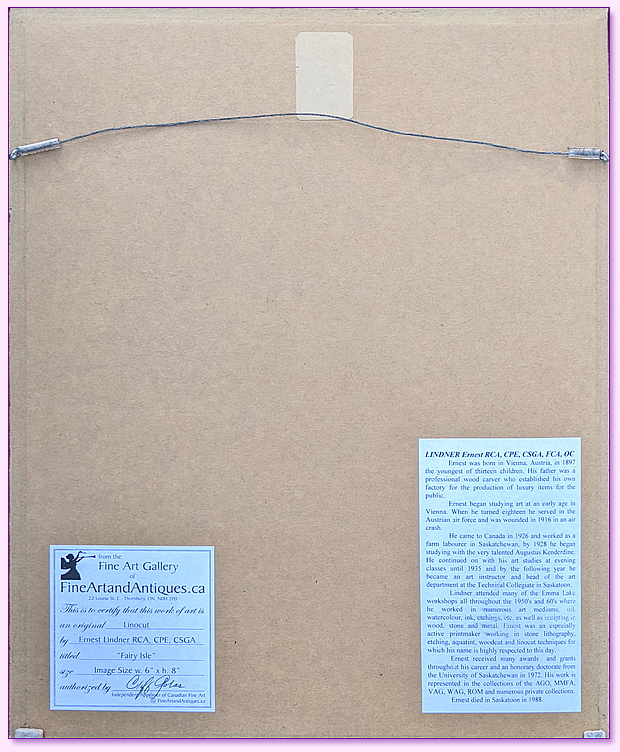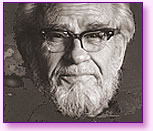 Ernest was born in Vienna, Austria, in 1897 the youngest of thirteen children. His father was a professional wood carver who established his own factory for the production of luxury items for the public.

Ernest began studying art at an early age in Vienna. When he turned eighteen he served in the Austrian air force and was wounded in 1916 in an air crash.

He came to Canada in 1926 and worked as a farm labourer in Saskatchewan, by 1928 he began studying with the very talented Augustus Kenderdine. He continued on with his art studies at evening classes until 1935 and by the following year he became an art instructor and head of the art department at the Technical Collegiate in Saskatoon.

Lindner attended many of the Emma Lake workshops all throughout the 1950's and 60's where he worked in numerous art mediums, oil, watercolour, ink, etchings, etc. as well as sculpting in wood, stone and metal. Ernest was an especially active printmaker working in stone lithography, etching, aquatint, woodcut and linocut techniques for which his name is highly respected to this day.

Ernest received many awards and grants throughout his career and an honorary doctorate from the University of Saskatchewan in 1972. His work is represented in the collections of the AGO, MMFA, VAG, WAG, ROM and numerous private collections.

Ernest died in Saskatoon in 1988.


Print Ref No: 10AMN13EB-S/TTOEX
Ernest Friedrich Lindner RCA, CPE, FCA, Canadian Artist Printmaker