Listed Canadian Artist: (1943-2015)
Hand Pulled Linocut: With multiple shades of greys, blues and whites.
Signed & Titled in Pencil: "Mary Gay Brooks '79", "Forest Floor".
Edition Number: #7 of 12, 2nd State, a very low number print edition.
Signed in plate: Lower right: 'M B' '79
Sight size: w: 9 in. x h: 9in.
Print Condition: Pristine with no condition issues.
Frame & Matted: In our studio with archival acid-free materials throughout.
Art Associations:: An associate of the Ontario College of Art.

Please enquire regarding price
Mary Gay Brooks, AOCA, Canadian Artist & Printmaker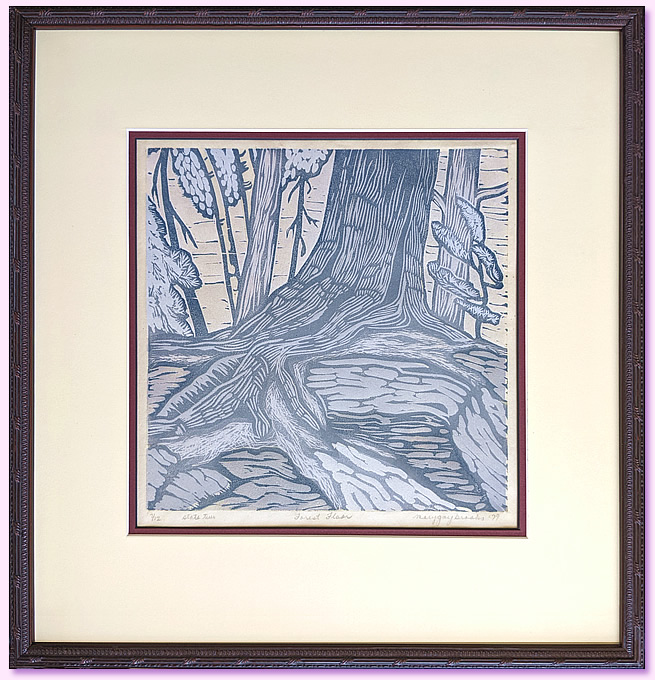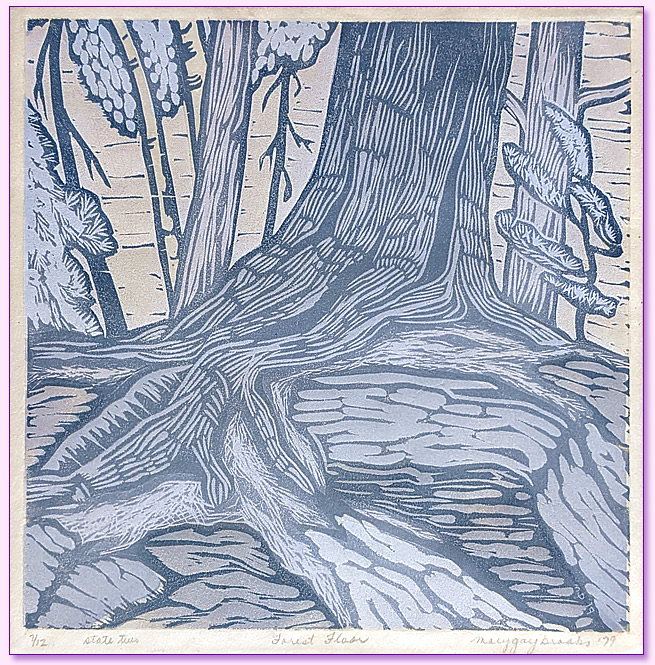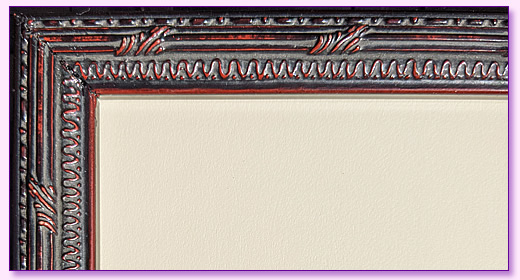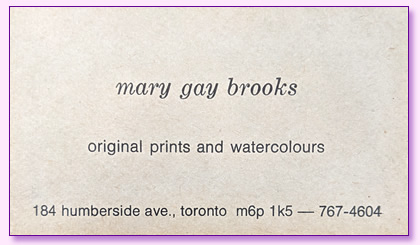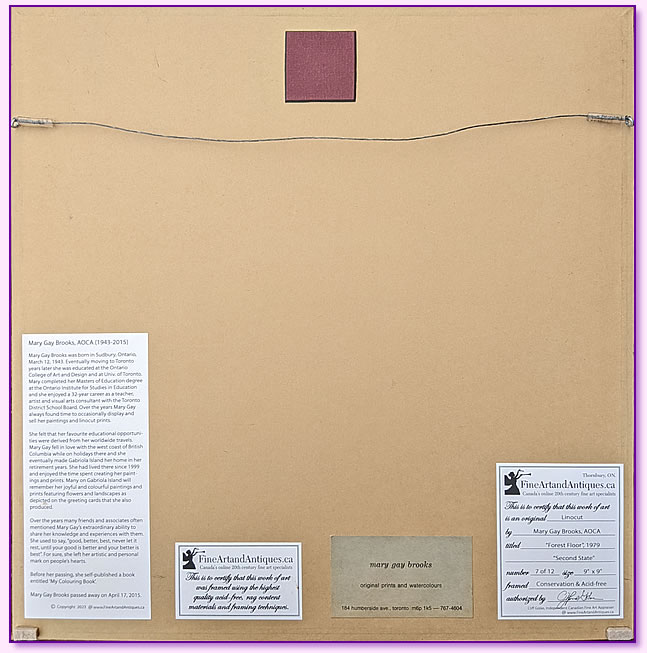 Edgar Lee Laur CPE, TASL, Canadian Artist Printmaker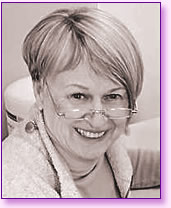 Mary Gay Brooks was born in Sudbury, Ontario, March 12, 1943. Eventually moving to Toronto years later she was educated at the Ontario College of Art and Design and at Univ. of Toronto. Mary completed her Masters of Education degree at the Ontario Institute for Studies in Education and she enjoyed a 32-year career as a teacher, artist and visual arts consultant with the Toronto District School Board. Over the years Mary Gay always found time to occasionally display and sell her paintings and linocut prints.

She felt that her favourite educational opportunities were derived from her worldwide travels. Mary Gay fell in love with the west coast of British Columbia while on holidays there and she eventually made Gabriola Island her home in her retirement years. She had lived there since 1999 and enjoyed the time spent creating her paintings and prints. Many on Gabriola Island will remember her joyful and colourful paintings and prints featuring flowers and landscapes as depicted on the greeting cards that she also produced.

Over the years many friends and associates often mentioned Mary Gay's extraordinary ability to share her knowledge and experiences with them. She used to say, "good, better, best, never let it rest, until your good is better and your better is best". For sure, she left her artistic and personal mark on people's hearts.

Before her passing, Mary Gay self-published a book entitled 'My Colouring Book'.

Mary Gay Brooks passed away on April 17, 2015.

Print Ref No: 4TAO23MID-S/OIEX
Mary Gay Brooks, AOCA, Educator, Canadian Artist & Printmaker