Listed Canadian Artist: 1875-1951
Etching: Signed in pencil by the artist also signed in the plate – ca. 1915.
Known title: Place Des Armes, Montreal.
Size: w. 8 ½ in. by h. 10 3/4 in.
Framed: Newly encased and archivally matted with acid-free materials throughout.

Please enquire regarding price
Herbert Raine RCA, Printmaker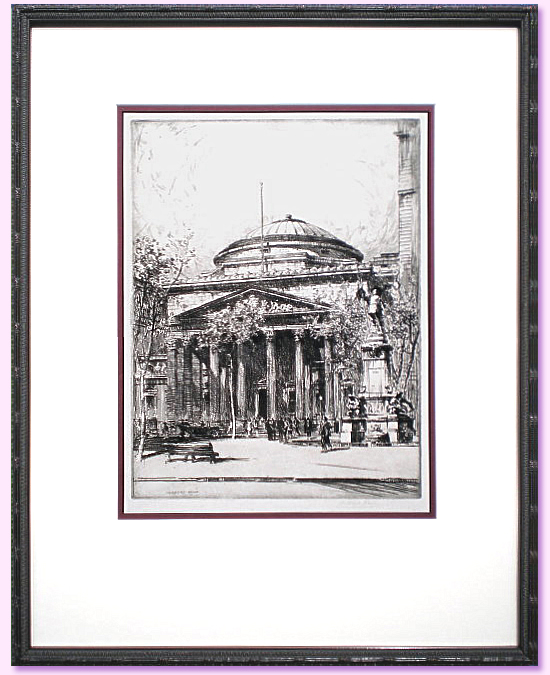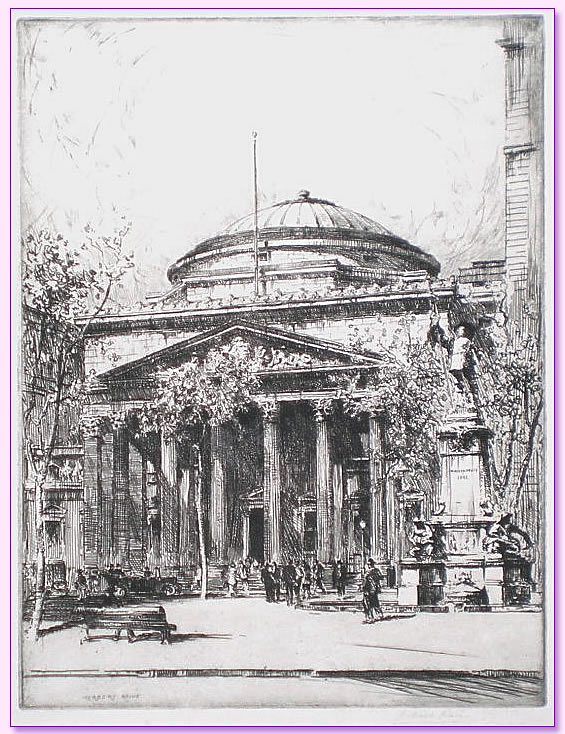 Herbert was born in Sunderland, England in 1875. He studied drawing and painting at the Sunderland School of Art and at the Royal Academy School in the evenings and also studied Architecture in Cambridge England.

Herbert worked as an architect in Belfast, Ireland before immigrating to Montreal in 1907. He painted in watercolour, sketched in pencil and created a broad range of etchings of noted important settings and buildings in Quebec and especially in Monreal. His subject matter included landscapes, architectural drawings, views of buildings and streetscapes. Herbert painted and etched in Quebec, Massachusetts, France, Italy and England.

He exhibited with the Royal Canadian Academy and the AAM. His work is in the collections of the Art Gallery of Ontario, the Musée du Quebec and the National Gallery of Canada as well as many private and public galleries worldwide.

Herbert Raine passed away in 1951.


Print Ref No: 3TEE14EB-S/OOEX
Herbert Raine RCA, Canadian Artist Printmaker