Listed Canadian Artist: (1911-1982)
Coloured Woodcut: Signed by the artist in pencil
Titled: "Court House Kingston"
Numbered & Dated: Numbered 27/75 - Dated 1971
Sight Size: Image size w. 21 in. by h. 9 3/4 in.
Framed: Newly encased and archivally matted with acid-free materials throughout
Gwyneth Mable Travers CPE, Court House Kingston Woodcut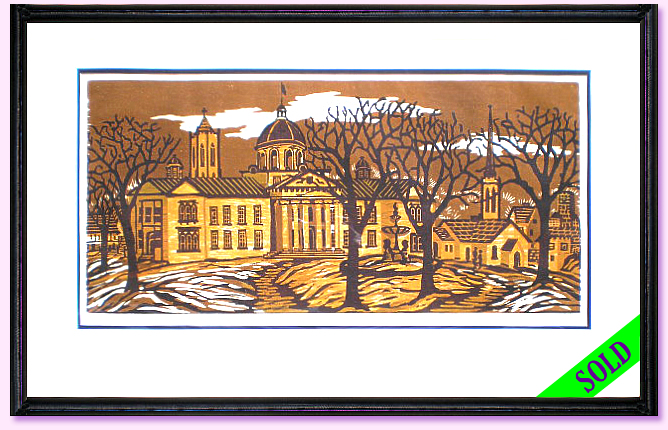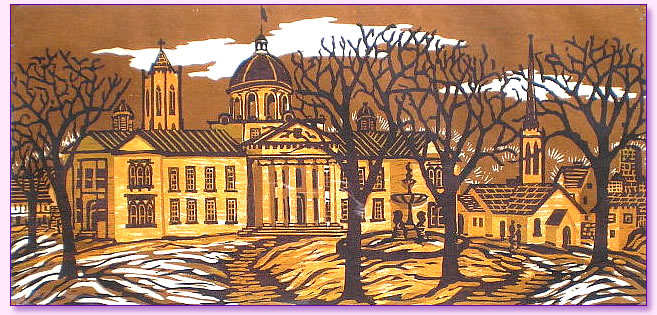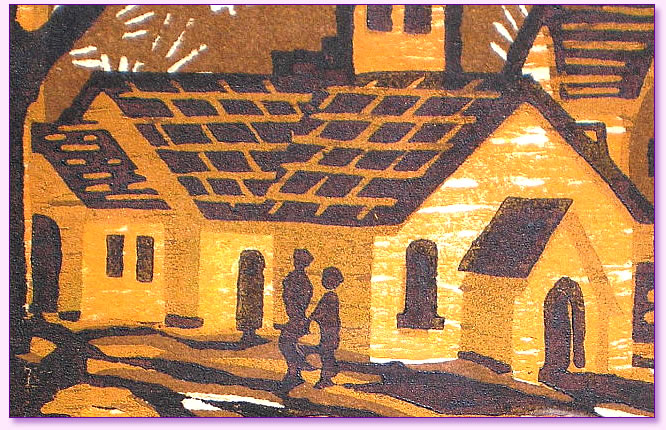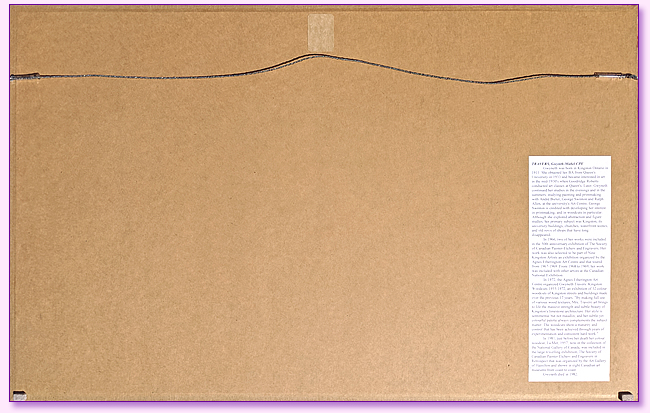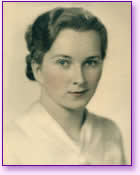 Gwyneth was born in Kingston Ontario in 1911. She obtained her BA from Queen's University in 1933 and became interested in art in the mid-1930's when Goodridge Roberts conducted art classes at Queen's. Later, Gwyneth continued her studies in the evenings and in the summers, studying painting and printmaking with André Bieler, George Swinton and Ralph Allen, at the university's Art Centre. George Swinton is credited with developing her interest in printmaking, and in woodcuts in particular. Although she explored abstraction and figure studies, her primary subject was Kingston, its university buildings, churches, waterfront scenes, and old rows of shops that have long disappeared.

In 1966, two of her works were included in the 50th anniversary exhibition of The Society of Canadian Painter-Etchers and Engravers. Her work was also selected to be part of Nine Kingston Artists an exhibition organized by the Agnes Etherington Art Centre and that toured from 1967-1969. From 1968 to 1969, her work was included with other artists at the Canadian National Exhibition

In 1972, the Agnes Etherington Art Centre organized Gwyneth Travers: Kingston Woodcuts 1955-1972, an exhibition of 32 colour woodcuts of Kingston streets and buildings made over the previous 17 years. "By making full use of various wood textures, Mrs. Travers' art brings to life the massive strength and subtle beauty of Kingston's limestone architecture. Her style is sentimental but not maudlin, and her subtle yet colourful palette always complements the subject matter. The woodcuts show a maturity and control that has been achieved through years of experimentation and consistent hard work."

In 1981, just before her death her colour woodcut, La Mer, 1957, now in the collection of the National Gallery of Canada, was included in the large travelling exhibition, The Society of Canadian Painter-Etchers and Engravers in Retrospect that was organized by the Art Gallery of Hamilton and shown in eight Canadian art museums from coast to coast.

Gwyneth passed away in 1982.
Print Ref No: 3TAO15WLK-S/UOEX
Gwyneth Mable Travers CPE, Canadian Artist Printmaker