Listed Canadian Artist: (1898-1992)
Silkscreen Print: Signed by the artist in the screen
Title: known as "Black ducks" from Sampson Matthews Waterfowl series ca. 1930
Sight Size: Image size w. 8 1/4 in. by h. 10 in.
Framed: Newly encased and archivally matted with acid-free materials

Please enquire regarding price
Alfred Joseph Casson RCA, Group of Seven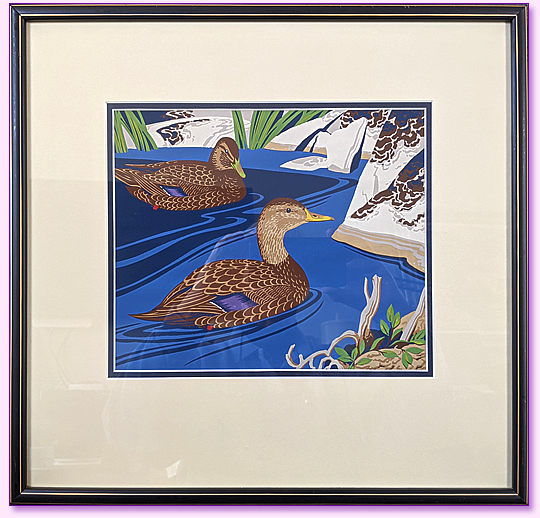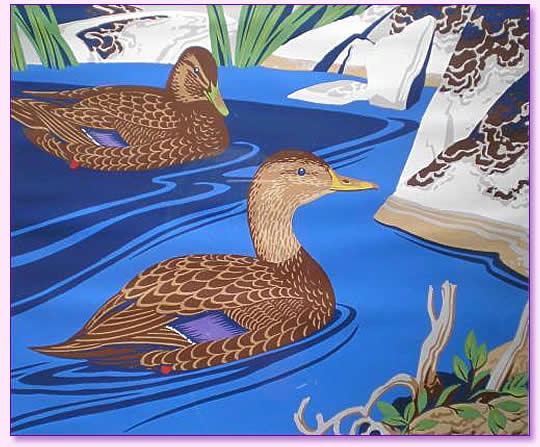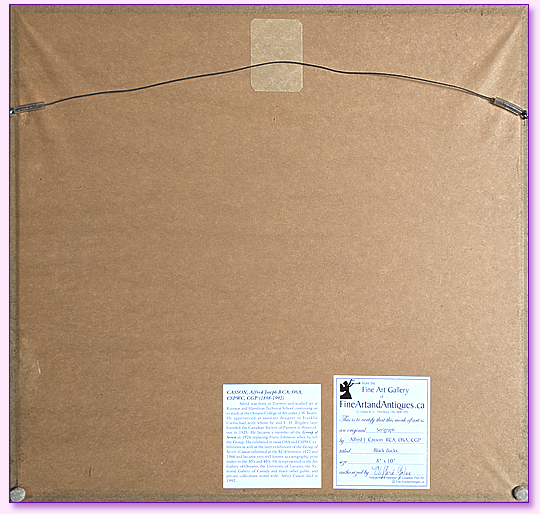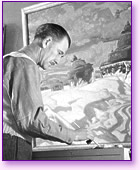 Alfred was born in Toronto in 1898 and studied art at Ryerson and Hamilton Technical School continuing on to study at the Ontario College of Art under J. W. Beatty. He apprenticed as assistant designer to Franklin Carmichael with whom he and F. H. Brigden later founded the Canadian Society of Painters in Watercolour in 1925.

He became a member of the Group of Seven in 1926 replacing Franz Johnston when he left the Group. He exhibited in most OSA and CSPWC exhibitions as well as the later exhibitions of the Group of Seven. Casson exhibited at the RCA between 1922 and 1966 and became very well known as a serigraphic print maker.
He is represented in the Art Gallery of Ontario, the University of Toronto, the National Gallery of Canada and many other public and private collections world wide.
Alfred Casson passed away in 1992.
Print Ref No: 2TTO08EB-S/UOEX
Alfred Joseph Casson RCA, OSA, Group of Seven Artist and Printmaker