Canadian Listed Artist: 1879-1960
Aquatint Etching - Signed by the Artist in pencil
Numbered 1/30 - ca. 1918
Stamped with his chop seal monogram
Not: This is one of Fred Haines very first coloured aquatints
Size: w. 5 1/2 in. by h. 10 in.
Archivally encased using acid-free, rag content throughtout.
Frederick Stanley Haines OSA, PRCA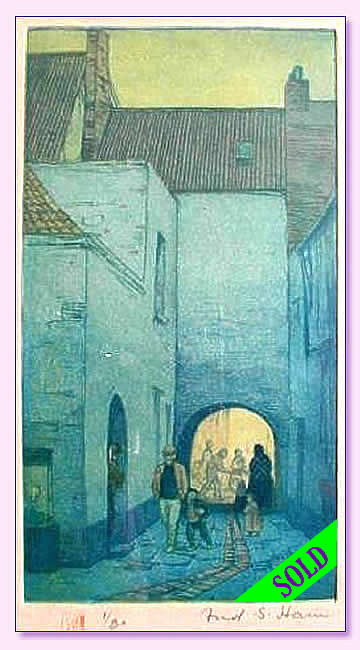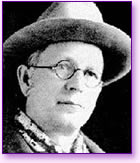 Frederick was born in Meaford, Ontario in 1879, He attended the Ontario School of Art studying under G. A. Reid and Wm. Cruickshank. He studied at the Académie Royal des Beaux Arts in Antwerp where he was awarded a gold medal for figure painting. In 1906 was elected a full member of the Ontario Society of Artists.

He became extremely well known for his etchings and acquatints through an exhibition at the Art Gallery of Toronto in 1924. His prints were influenced by the Group of Seven with whom he was associated through his cousin Franklin Carmichael, one of the Group's founding members.
In 1928 he was appointed Curator of the AGT and in 1932 was appointed Principal of OCA. Fred was full member of the RCA as well as being elected it's president in 1939.
After Fred's death in 1960, Dr. Charles Comfort stated at a memorial that "he has made a very real contribution to Canadian life and culture."
His work is in collections and galleries all over Canada, the US and Europe. He has a number of works of art in the collection of the National Gallery in Ottawa.
Frederick Stanley Haines OSA, PRCA, Canadian Artist Printmaker