Listed American Artist: 1886-1957
Drypoint Etching :Signed by the artist in pencil
Titled:"Fish Market"
Seen: on Page 4 of Armin Hansen's Book "Armin Hansen: The Artful Voyage"
Signed: by the artist in Screen and dated '28
Image Size: – w: 9 ½ in. by h: 8 in.
Archivally Matted and Framed:
This etching is featured in the Monterey Museum of Art:
Armin Carl Hansen NA, Carmel AA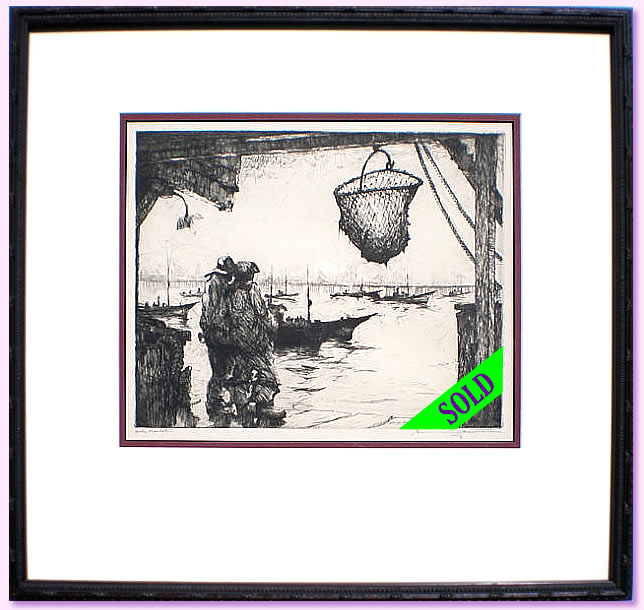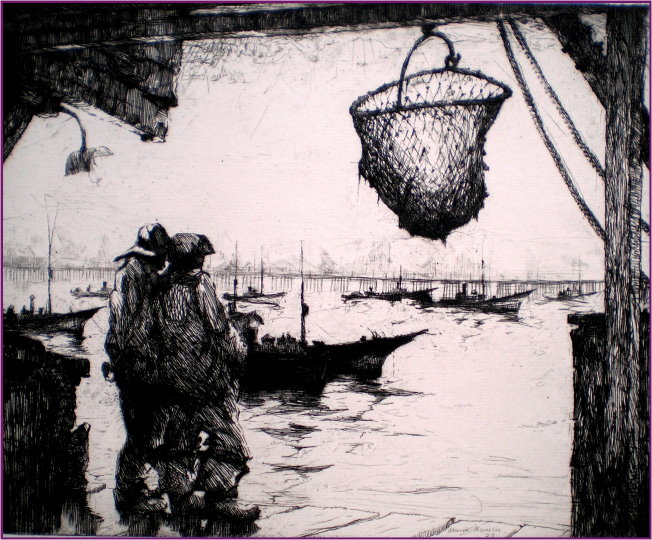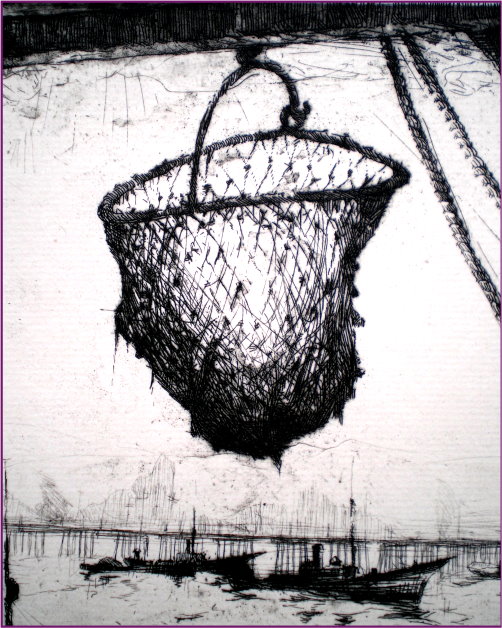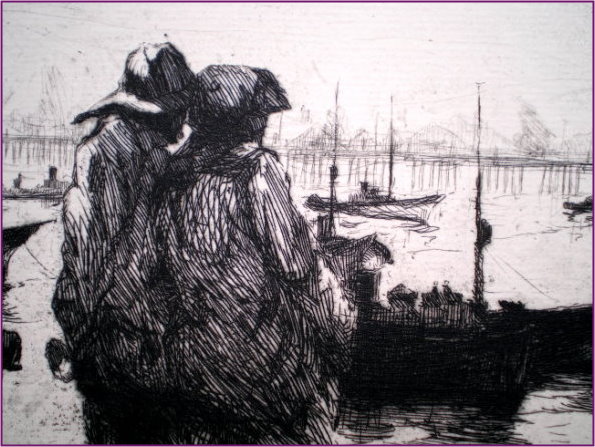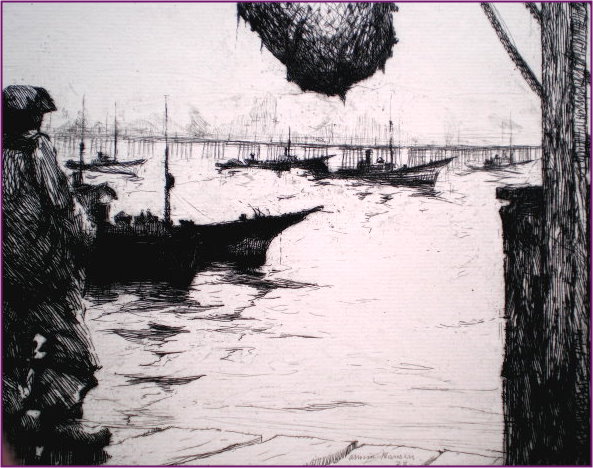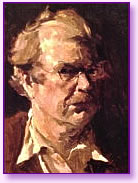 Armin Hansen; painter, printmaker and teacher was born in San Francisco, California in 1886. He received his first art instruction from his father, Herman, the famous painter of the old West and frontier life. Armin studied at the Mark Hopkins Institute during 1903-06 followed by two years in Stuttgart, Germany at the Royal Academy.

After visiting the art centers of Paris, Munich, Holland, and Belgium, he signed-on as deckhand to a Norwegian steam trawler, the first of many boats which he would crew during the next four years.

Armin is quoted, "Every move I have made and everything that I have done, has always been to go back to the sea and to the men who gave it romance. I love them all."

Upon returning to San Francisco in 1912, Armin taught at UC Berkeley and the California School of Fine Arts and was instrumental in forming the Carmel Art Institute. Hansen was equally facile with brush or etching needle and his renditions of the sea brought him fame.

He was appointed an Associate of the National Academy of Design in 1926 and to full Academician in 1948 and held memberships in the California Society of Etchers, the San Francisco Art Association, the Brooklyn Society of Etchers, and the Société Royale des Beaux-Art, Brussels.
His art work is in many important collections; including the University of Michigan Museum of Art, Fine Arts Museums of San Francisco, the National Museum of American Art-Smithsonian together with several other prominent collections.
Armin Hansen passed away in 1957.
Armin Carl Hansen NA, Carmel AA, Artist Printmaker