Canadin listed artist
Etching - signed by the Artist in pencil
Titled "In the Laurentians".
w. 3 3/4 in. by h. 5 1/2 in.
Archivally Framed and matted
Nicholas Hornyansky ARCA, CPE, OSA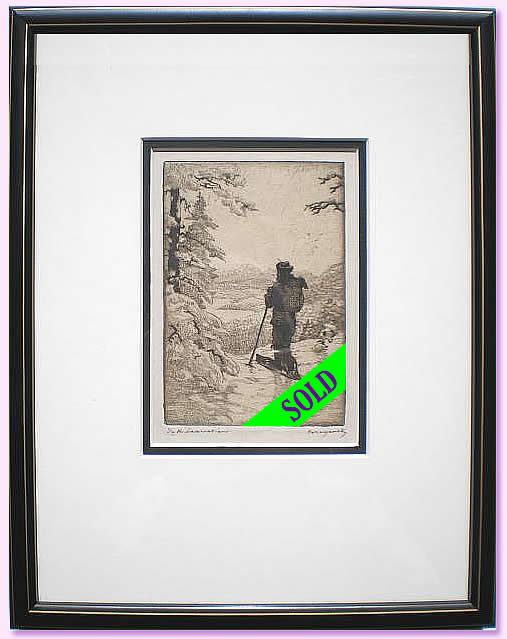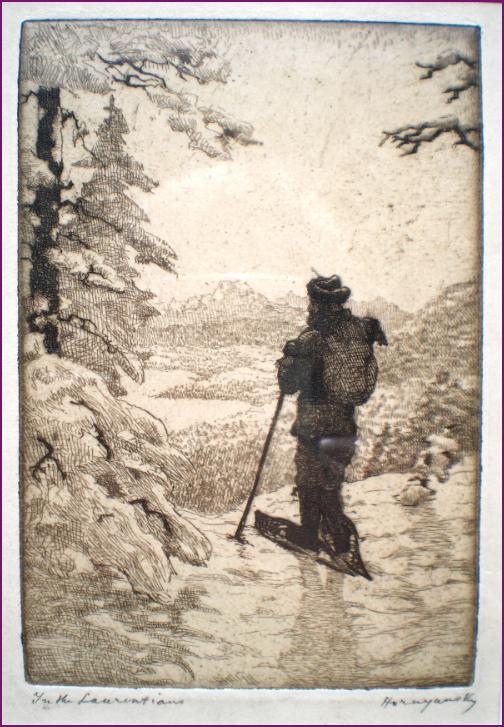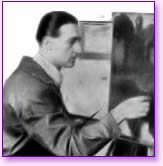 Nicholas was born in Budapest, Hungary in 1896 and studied portrait painting at the Budapest Academy of Fine Arts under Edouard Ballo. He studied etching in Antwerp, Belgium; Paris; Vienna and Munich. He moved to Toronto in 1929 and this is where he remained for the the rest of his artistic career.

He is best known for his colourful aquatint etchings of the rural scenery, buildings and streetscapes of Ontario, Quebec and the Maritimes.

Hornyansky developed his own unique single-pull positive-approach aquatint process and also worked in watercolour, gouache and ink. He taught printmaking at the OCA and was president of the CPE. Nicholas was a member of many American art associations including the American Color Print Society in Philadelphia, and was also a Life Fellow of the International institute of Arts and Letters.

Hornyansky exhibited with the RCA and the AAM, and a retrospective of his work was held at the Tom Thomson Art Gallery of Owen Sound in 1978. His work is represented it the collections of the Library of Congress in Washington, NGC, ROM and the Museum of Fine Art in Antwerp. Many astute collectors have said that Hornyansky's etchings are some of the finest aquatints ever produced in the realm of 20th century Canadian fine art.
Nicholas Hornyansky passed away in 1965.
Nicholas Hornyansky ARCA, CPE, OSA, Canadian Artist Printmaker