Listed Canadian Artist: 1941-
Aquatint Etching: In three colours
Signed: In pencil in the margin
Image Size: w. 8 1/4" by h. 6"
Titled: "Wedding Guest" and numbered 6/30
Condition: pristine without any issues
Framed: Archivally matted with acid-free materials throughtout

Please enquire regarding price
Susan Hudson RCA, CPE, CSGA, SCA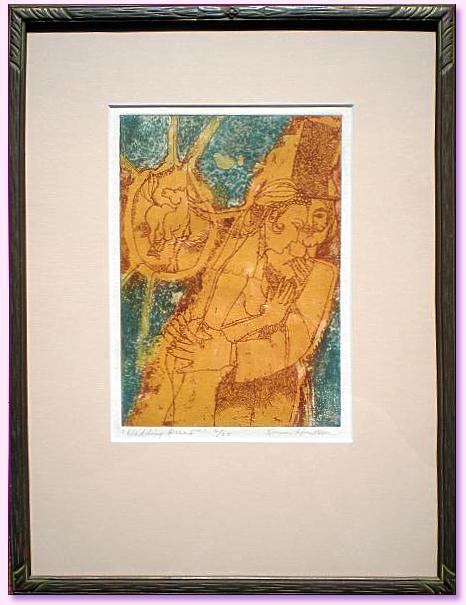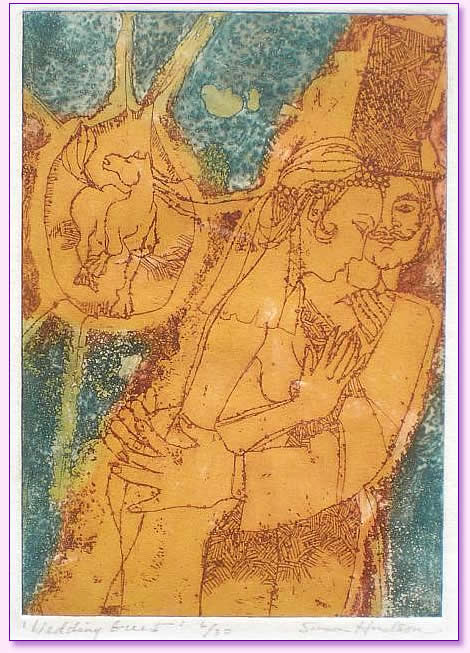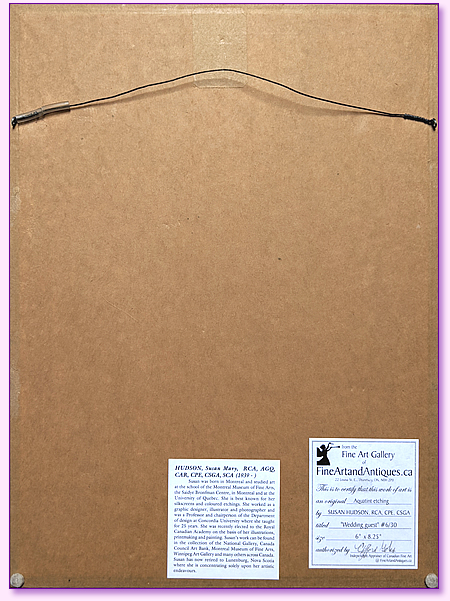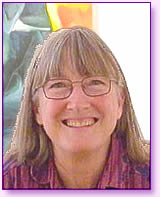 Susan was born in Montreal in 1941 and studied art at the school of the Montreal Museum of Fine Arts, the Saidye Bronfman Centre, in Montreal and at the University of Quebec.

She is best known for her silkscreens and coloured etchings. She worked as a graphic designer, illustrator and photographer and was a Professor and chairperson of the Department of design at Concordia University where she taught for 25 years.

Susan was elected to the Royal Canadian Academy on the basis of her illustrations, printmaking and painting abilities. Her work can be found in the collection of the National Gallery, Canada Council Art Bank, Montreal Museum of Fine Arts, Winnipeg Art Gallery and many others across Canada.

Susan has now retired to Lunenburg, Nova Scotia where she is concentrating solely upon her artistic endeavours.
Print Ref No: 1OE10EB-S/AAOX
Click here to read more on this talented Canadian artist printmaker.
Susan Hudson RCA, CPE, CSGA, SCA, Canadian Artist Printmaker