Wood Engraving on Japanese tissue - signed by the Artist in pencil
From Hyde's "Discovery" series 1934-38
Wood Engraving from the personal collection of the late Carl Schaefer RCA, OSA
w. 2 1/4 in. by h. 2 1/2 in.
Archivally encased using acid-free, rag content materials throughtout.

Laurence Hyde OSA, CPE, CSGA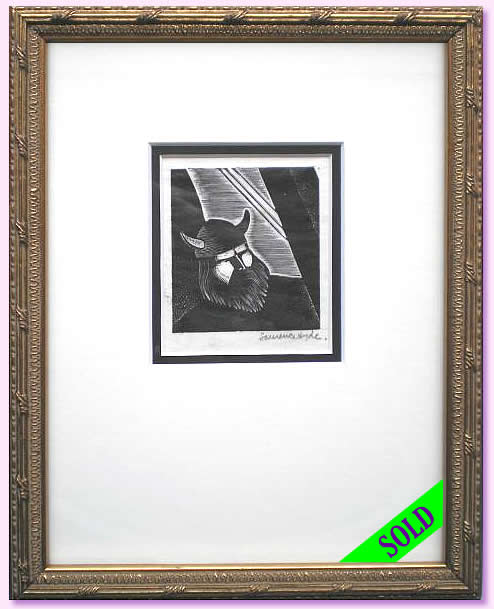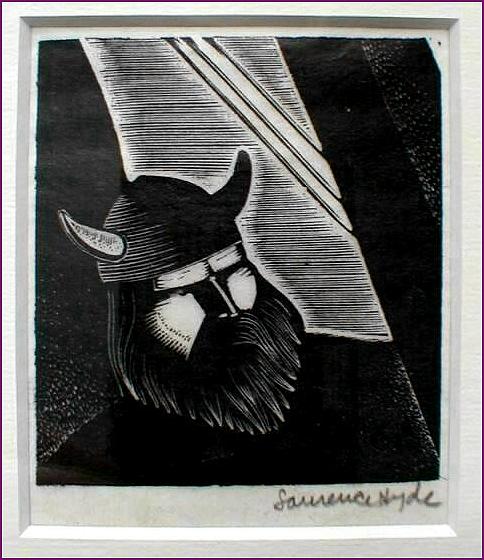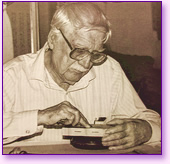 Laurence was born in London, England in 1914 and emigrated with his family to Canada in 1926. Laurence studied art under Thoreau MacDonald and was a protégé of Carl Schaefer, benefiting greatly from his earlier demonstrations of wood engraving. He worked primarily from his imagination rather than directly from nature.

Hyde's wood engravings are in the collections of the National Gallery of Canada, the McMichael Canadian Collection, the Library of Congress in Washington, the Art Gallery of Ontario and various other national galleries across Canada. He exhibited in the New York World's fair in 1939 and he has illustrated many books with his wood engravings such as: MacBeth, A Pocketful of Canada, Southern Cross, War and Peace, etc.
Laurence passed away in Ottawa in 1987.

Photo courtesy of the Glenbow-Alberta Inst. and the Glenbow Museum.
Laurence Hyde OSA, CPE, CSGA, Canadian Artist Printmaker