Listed British Artist: (1905-1990)
Drypoint Etching: In warm black ink.
Signed: By the artist in pencil on the margin.
Image Size: w. 8" by h. 6".
Known Title: "A voyage of discovery" ca. 1925.
Condition: Pristine with no issues.
Framed: Archivally matted with acid-free materials throughtout.

Please enquire regarding price
Eileen Soper RMS, SWLA, RE, British Printmaker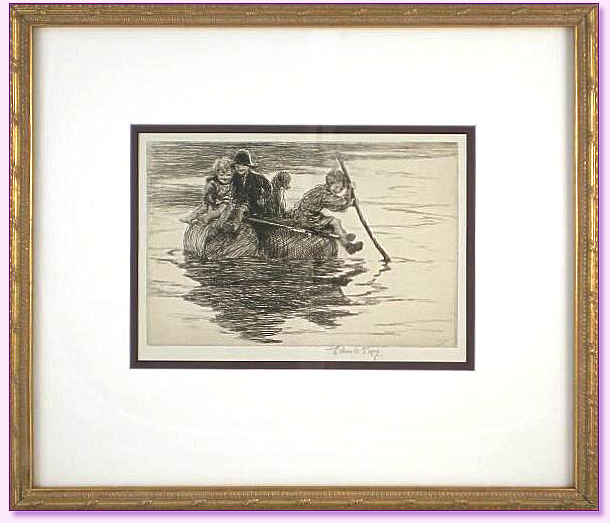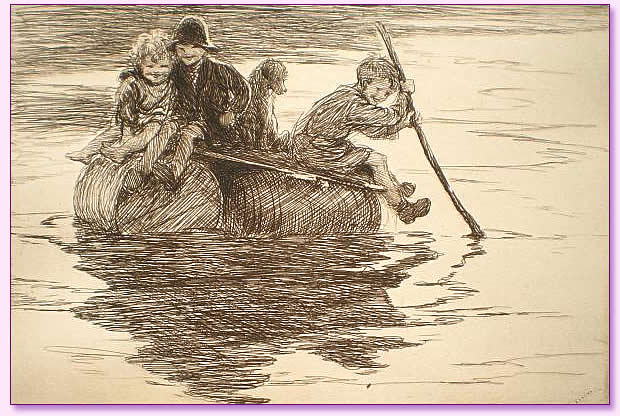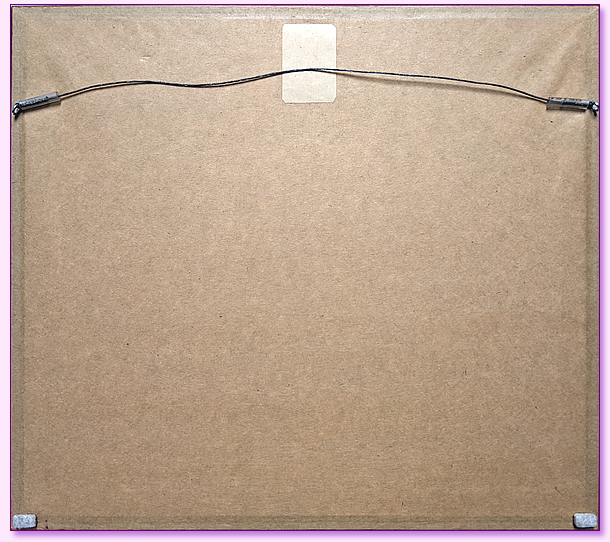 Eileen Soper, born in Enfield, Middlesex, England in 1905, was the daughter of well known British artist and printmaker, George Soper. Eileen was taught the art of etching by her father in the spring of 1920, at the age of only fifteen. The first major showing of her etchings was exhibited at the prestigeous Print Makers Society of California, where her artwork was heralded as an instant success. She soon presented her work to the Royal Academy in London and was the youngest artist ever to be accepted for their Summer exhibition in 1921.
The majority of her etchings deal with the subject matter of children at play and her work has been praised for its economy of line, its simple but effective composition and for its technical qualities. At the age of twenty Eileen was honoured by having a selection her work purchased by Queen Mary for her personal art collection.

Eileen was extremely proficient in the creation of etchings, aquatints and woodcuts, all of which were hand-pulled by her on her father's etching press.

Soper was a frequent exhibitor at the Royal Academy, the Royal Watercolour Association, the Royal Society of British Artists and the Royal Scottish Academy. She was a member of the Royal Society of Painters and Etchers, the Royal Miniature Society and a founding member of the Society of Wildlife Artists.

Eileen Soper's work is found in many private and public collections as well as in a number of national art galleries around the world.
Eileen passed away in 1990 at the age of 85 years.
Print Ref No: 10TEN11EB-S/UOEX
Eileen Soper RMS, SWLA, RE, British Printmaker