Etching - signed by the Artist in pencil
also signed by the artist in the plate and dated 1935
Titled Verso "Little Lake in Summer" 1935 Midland Ontario.
w. 9 in. by h. 7 1/4 in.
William John Wood CGP, CSGA, CPE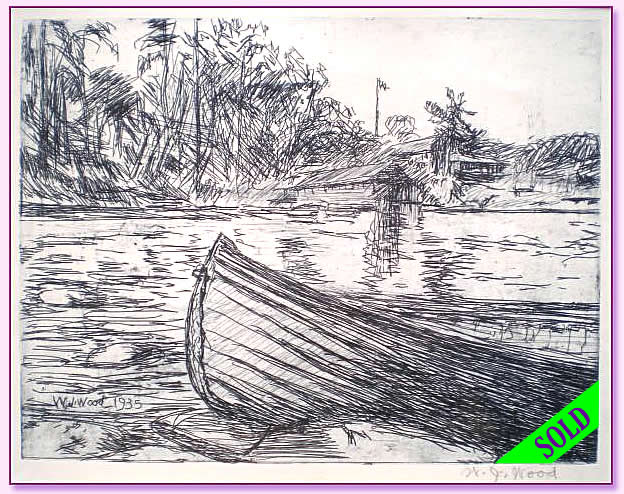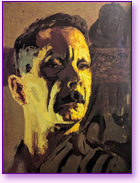 William was born in Ottawa and studied art under George Reid, Charles Manly and Wm. Cruikshank at the Central Ontario School of Art in Toronto and under Eric Pape in Boston Mass. He was also influenced by the work of Franklin Carmichael. William worked in oil, watercolour, copper and zinc etchings, and linocuts. His subjects include landscapes, portraits and figures especially couples and children.

Wood worked at a variety of labouring occupations in Texas, Alberta, Manitoba and Ontario while pursuing his artistic career and finally settled in Midland Ontario.

W. J. Wood exhibited with Royal Canadian Academy of Arts and the Art Association of Montreal with his friend A. Y Jackson. He had a solo memorial retrospective at the Art Gallery of Ontario in 1983. His work is in the Art Gallery of Ontario and the National Gallery of Canada in Ottawa as well as in many corporate and private collections around the world.
William John Wood passed away in 1954.
William John Wood CGP, CSGA, CPE, Canadian Artist Printmaker